For me, the biggest news of this year's Detroit Auto Show was the latest Volkswagen Microbus concept that will very likely never appear and send me into a foul, black mood that leads me to attempt to punch a horse and end up in jail. Today, I went back to ogle the Bus a little more, and I saw that VW had made a secret, dramatic modification!
For reasons still unknown, Volkswagen replaced the little roboticized hula girl the concept originally showed on its dash with what appears to be a portly gnome meditating in the lotus position.
Here's the hula girl we saw yesterday:
G/O Media may get a commission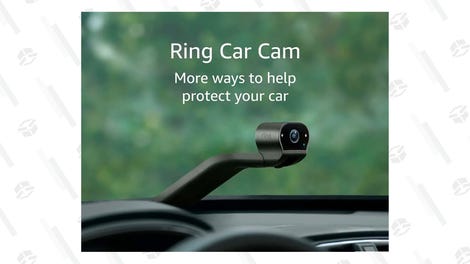 It's a very stylized take on a hula girl, and sort of looks like a little svelte robot with a parabolic communications dish on its head, brandishing some sort of long-barreled projectile weapon. Oh, and wearing a crude skirt made of strips of skin of those enemies foolish enough to confront it.
Why the spinning Brancusi-looking hula girl was quietly replaced with this gnome seeking Nirvana is puzzling. Also, I'm not certain if this gnome is supposed to suggest a small Buddha statue?
If so, is that weird? I'm not Buddhist, so I'm really not sure of what their acceptable norms are, but I bet if this was a crucified silver gnome in a yellow hat, everybody would be freaking out. Maybe it's just a tubby gnome doing yoga. Sometimes a fat gnome spinning around is just a fat rotating gnome, no more, like the old saying goes.
Are there other rotating dash figurines we've yet to see? Some kind of sliver bobble-head dog with a yellow tongue? A little silver squirrel holding a bright yellow acorn? A sleek, sexy otter wearing a bright yellow thong? Now I want to know.

We will attempt to get some answers from Volkswagen and will update this post when and if we get them.