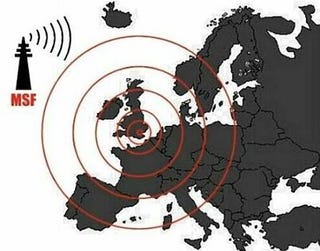 Much like the US transition to digital TV, the UK is transitioning to digital radio in 2015. However, unlike in the US, consumers are still being sold products that'll be obsolete when that transition is made.
The majority of new cars being sold in Great Britain right now are still equipped with FM radio receivers instead of the DAB systems necessary to receive a digital radio signal. Since the entire analogue signal will be switched off by the end of 2015, those radios will be completely useless.
Converting to a digital receiver is estimated to cost in the neighborhood of $500, factoring in not only the price of the new head unit, but also the labor integrate it into the complicated wiring harness of a modern car.
While some cars like the Audi A8 and BMW 5-series already come with DAB radio, popular models like the Ford Mondeo and Vauxhall Astra do not. Manufacturers were reluctant to spec the new radios until an exact date for the transition was made, the 2015 date was arrived at earlier this month. It's believed that the market for used cars will now respond to the transition, driving down the price of and demand for vehicles equipped with analogue receivers. It's not known when manufacturers like Ford and Vauxhall will upgrade their models with digital receivers.
As and added kick in the pants to UK consumers, it's expected that the analogue to digital transition will cause months of disruptions to signals and even station availability. No word on whether or not Members of Parliament will be able to expense upgrades in their own, publicly funded cars. [via The Daily Mail]