The family of Elaine Herzberg, the 49-year-old killed by an Uber-owned autonomous car in Arizona, has reached a settlement with the ride-hailing company, according to Reuters.
Cristina Perez Hesano, an attorney representing the family, told Reuters the "matter has been resolved" between Herzberg's daughter and husband. Herzberg died after being struck by an Uber self-driving SUV as she was crossing a road in the City of Tempe, Ariz.
Reuters reported terms of the settlement weren't given, and the law firm representing Herzberg's family said they have no further comment on the matter.
The fallout for Uber following the March 18 crash has been swift. Competitors racing to develop self-driving cars have said the company's tech should've detected Herzberg in the road, and Arizona's governor ordered the company to stop testing autonomous vehicles in the state indefinitely. The following day, Uber said it wouldn't renew its permit to test self-driving cars in California.

G/O Media may get a commission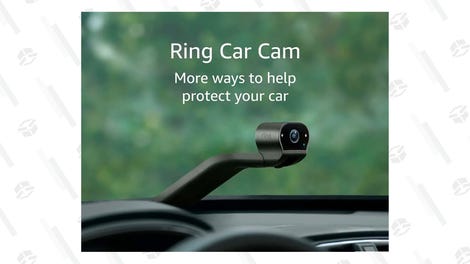 The crash has raised serious questions about the safety of Uber's self-driving cars, if not the entire industry. Uber made decisions that stood out as unorthodox when compared to others, however. The company equipped its Volvo XC90s with fewer autonomous safety sensors than competitors, Reuters reported this week.
And the safety driver in the car at the time, identified as Rafaela Vasquez, was seen in a video looking away from the road in the moments leading up to the crash. Jalopnik recently reported the company recently switched to only using one human minder instead of two, as is the typical industry standard, and Uber's cars were revealed to require far more "interventions" by human operators than similar cars made by Google's Waymo and others.
Reuters said an Uber spokesperson declined to comment on the settlement.