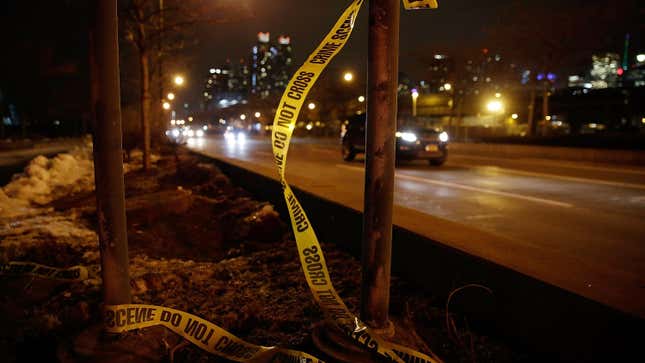 For all of 2021, traffic deaths were at a 16-year high, at around 43,000. In response, the federal government did basically nothing besides promise some future programs and funding, and we likely will get another record-breaking year in 2022 for car crash fatalities, according to a recent estimate.
This NYC Garage Takes Vanlife To The Next Level | Jalopnik Visits
In case you missed it:
The nonprofit National Safety Council released a preliminary death toll for auto fatalities and found we can expect to break over 46,000 in 2022:
Estimates also reveal a staggering statistic: Compared to pre-pandemic 2019, the mileage death rate in 2022 increased nearly 22%, showing just how dangerous it is to use American roads.

"From drivers and passengers to pedestrians and cyclists, road users of all ages are perishing in preventable crashes in the United States," said Lorraine Martin, NSC president and CEO. "Words matter, and as a country, we need to learn and understand that there are no vehicle accidents. Each crash that occurs on America's roads is entirely preventable and unacceptable. We must change the way we think about designing and moving around in our communities, understanding that people will make mistakes and the cost of those mistakes should not be serious injury or death."

While eight states saw a decrease in traffic deaths 10 states saw an increase of over 14 percent according to the NSC with Alaska leading the way with 27 percent more deaths than last year. The largest state in the union is followed by, Hawaii (+24 percent), Wyoming (+20 percent), Maine (+20 percent), New Hampshire (+19 percent), Delaware (+19 percent), Connecticut (+17 percent), Nebraska (+16 percent), Washington (+14 percent) and Indiana (+14 percent.)
Now, the official numbers from the feds are not out yet — we will likely see those figures in late April or early May — but the NSC pulls its figures from an office within the Centers for Disease Control, the National Center for Health Statistics, making this estimate pretty close to the official numbers we'll see this spring.
It's clear American governments, both large and small, aren't doing enough to help save our own lives on the road. Biden's shiny newish Infrastructure law provides all sorts of funding to communities for plans to make roads safer, but the promises of Vision Zero from federal and state governments aren't going to do much while we continue to build and buy giant SUVs which are neither crash-tested for pedestrian safety or the safety of smaller vehicles outside of the light truck weight class.
The goal for no more traffic deaths might seem like a distant, foolish dream, but it can happen. Take Jersey City, for instance, which made it through 2022 with zero traffic deaths by putting political and financial will behind upgrading dangerous streets.