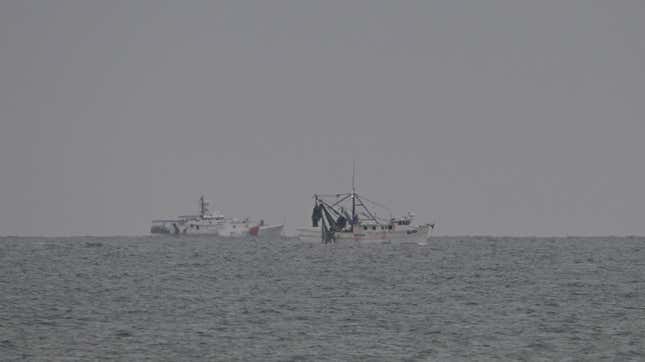 The U.S. has dispatched a small fleet of Navy and Coast Guard ships to recover the wreckage of an alleged Chinese spy balloon off the South Carolina coast. An Air Force F-22 Raptor previously shot the balloon down over the Atlantic with a sidewinder missile, as Bloomberg reports, prompting Chinese officials to call the move "a clear overreaction." Beijing claims it was just a "climate-research 'airship' that strayed off-course," but the U.S. will have a chance to verify the stray balloon's purpose after it recovers and studies the debris.

The Ford Flex Was So Unexpectedly Cool
Work is underway to retrieve pieces of the Chinese balloon, which are scattered over a seven-mile radius of the Atlantic Ocean near Myrtle Beach. The flotilla of U.S. ships involved in the recovery include both Navy and Coast Guard vessels. Navy ships outfitted with cranes are handling the wreckage, while others are guarding the recovery mission: there's at least one Ticonderoga-class cruiser, a guided missile destroyer, and three Coast Guard cutters.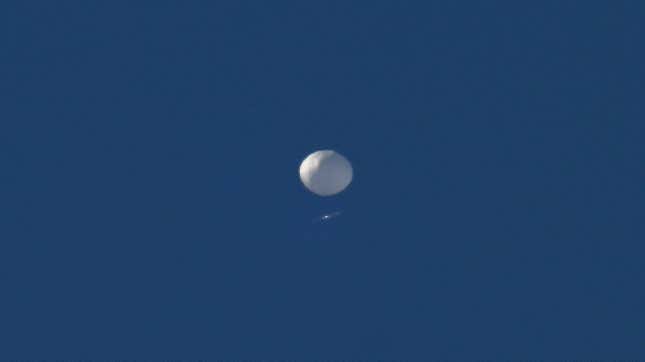 Water depth in the area can reach up to 50 feet, so divers attached to the Navy's Explosive Ordnance Disposal Mobile Salvage and Diving Unit 2 are involved in the recovery. The team of divers and support crew with ship-mounted cranes could salvage the debris within the next few days; U.S. senators are expecting a report by February 15, by which time the Navy will have reported its findings.

The Biden administration has until then to back up its claim that the balloon was not, in fact, a weather balloon conducting research, but a spy balloon dispatched by the Chinese for broader surveillance purposes. Among the wreckage of the big balloon — Bloomberg says it was two school buses long — the government fully expects to find "equipment capable of taking detailed photographs, along with other sensors." The U.S. will then decide how to retaliate against the Chinese, pending the report of the recovery mission.
Any retaliation from the U.S. is likely to come in the form of economic sanctions such as export bans, particularly around sensitive technology. U.S. officials have a good idea of what they'll find in the wreckage, but they're not disclosing exactly what they suspect was in the balloon's payload. The fear is that the Chinese have been using technology from the U.S. or its allies to spy on the country although this is yet to be proven.
But these types of "airships" or balloons are common, according to Bloomberg. The big mistake the errant balloon made was flying low enough to be seen by commercial pilots, as well as people observing on the ground or at sea level. The balloons tend to stay between 80,000 and 100,000 feet — not in plain sight at the low 60-65,000 feet the Chinese balloon was flying at when the Air Force shot it down.