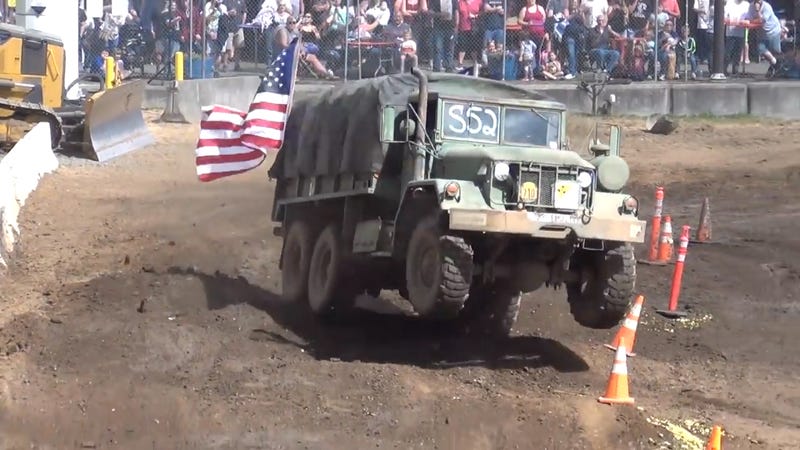 Truck Yeah
The trucks are good!
One intrepid driver took a five-ton U.S. Army military truck on a Tuff Truck course—the kind usually reserved for blowing the suspension out of old Dodge Durangos—and promptly launched himself into the awaiting arms of the angels.
Watch as this truck, an M813 6x6 to be specific, in service through the 1970s and into the 1980s, bounces skyward to be raptured. Rapture does not come. Only more dirt obstacles.

The truck survives the course not once but twice, but it should, really. This is what it was built for. As YouTube commenter willis arnald notes, "That's how we drove them in boot camp."