Welcome to 60-0, our new end-of-day roundup post you can find every weekday at 5:00 PM. It'll lasso up all the fast-moving auto stories from around the Internets and drag 'em to a screeching halt right here in one easy-to-find post. Never mind those other car sites — we've got everything you need right here.
---
60 MPH: Oh, you missed Acura's latest partially-clad behind, did you? Well, here it is again. Remember when Acura showed stuff like this at auto shows?
---
G/O Media may get a commission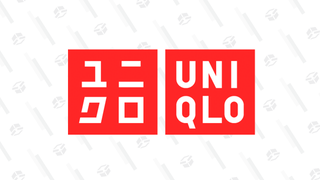 Year-round basics
Uniqlo Summer Sale
50 MPH: Word is BMW has finally confirmed it'll reveal a roadster smaller and cheaper than the Z4 at Geneva next month. Since that word's been on the street since According to Jim was in first run, the only surprising bit is the possibility it's the lead show car carrying water for BMW's new "i-Project" line of front-wheel-drive cars.
---
40 MPH: Who else is sick of the goddamn "man" prefix — man cave, man boobs, mangina, and just in time for flu season, the man cold. Nonetheless, Chrysler's forging ahead with its "Man Van," or the Dodge Grand Caravan R/T, which will be a key bit of its Chicago auto show focus this week.
---
30 MPH: Buick issued pre-launch info on the Regal Hybrid, which is one of those "mild" hybrids that pulls none too much love from the kids. Still, the hybrid shows promise and 37 mpg on the highway sounds appropriate for the coming Egyptolution-spike fuel prices, which should level off in time for the George Lucas-endorsed apocalypse.
---
20 MPH: Oh, you thought we couldn't go a day without mentioning one of those superbowl commercials? You were damn right, bunky. Check out the adorable making-of video with behind-the-scenes footage of that Vader kid flubbing his non-speaking part. You could just die.
---
10 MPH: Maybe Julian Assange's Wikileaks is a gift to global democracy or maybe it's an evil usurper of sovereignty. Either way, it's a snitch par excellence. A cable between a US diplomat and a Saudi geologist from 2007 reveals the State Department is concerned that Saudi Arabia's running out of oil, which could cause a huge spike in oil prices. Apocalypse, soon?
---
0 MPH: Your feedback continues to be heard and implemented by Nibbles the website server hamster. Please continue sending in bugs either by email or on our bug report comment page — your feedback is being used. Also, Opposite Lock is here and working (mostly)! And leave your story tips here!