We won't see the new Toyota Supra before 2019, even though we've been seeing "concepts" and intentionally publicized "camo cars" for ages. But here's some Supra-camouflage wrapping paper, so that, if you celebrate Christmas and you've already shown people exactly what their gifts look like, your loved ones will know as much about their gifts as you know about the looks of the new Supra.
To continue the cycle of draining our collective spirits with this never-ending Supra hype that's turned into the opposite of hype, Toyota made some Supra wrapping paper instead of just, you know, showing us the car already. Toyota UK posted the paper in YouTube video leading up to Christmas—its red, white, gray and black shapes and "A90" lettering teasing us once more, just like they did at the Supra's camouflaged "world debut" at Goodwood this year.
The wrapping paper has a limited sales volume of 500 sheets that are each 27.4 inches by 39.4 inches, according to its sales page. Four sheets cost $6.34 at current exchange rates, but the paper will only be shipped to addresses in the UK and about half of the available sheets have already been bought.
While it may remind us we've all prematurely grayed during this Supra false-debut trail that got going in March and hasn't stopped since, the good things about the wrapping paper are that it's recyclable, unlike a lot of fancier, glittery paper, and that the profits go to Crisis UK, a charity for those without homes.
Even if you don't celebrate Christmas, you could probably buy the paper to use for your second cousin's birthday in September. Odds are, we won't see the real Supra before then anyway.
G/O Media may get a commission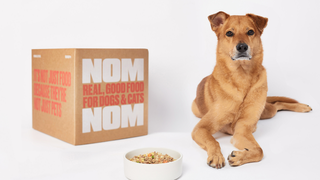 Alright, the Supra is "supposed" to debut at the Detroit Auto Show in January. But Toyota's dragging this out as long as possible, and it's about time we learn not to trust any statement with the words "Supra" and "debut" anywhere near each other.
(See:
Aside from helping charities, this is all so exhausting. The Supra is exhausting. Just show it to us already, so we can nod our heads, golf clap and move on.