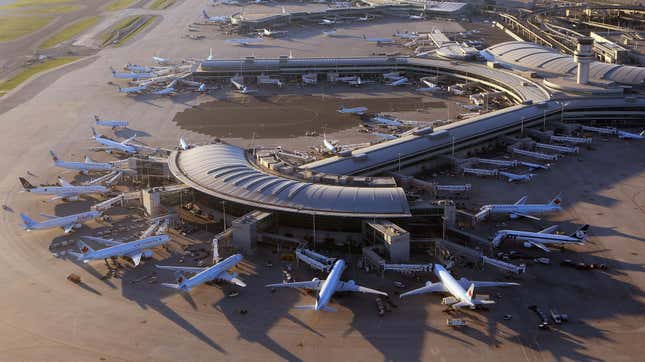 Police are reportedly investigating a purported cinema-style heist after $15 million in gold and valuables was stolen at Toronto Pearson International Airport on Monday, April 17. According to the BBC, it's a location that is often used to ship gold mined in the province of Ontario. It may sound like something out of a B movie, but this really happened.
I Think You Should Leave Is Full Of Comedy About Cars
In case you missed it:
The outlet reports that a five square foot aircraft container carrying gold and other valuable items arrived at the airport in the evening. From there it was transported to a cargo holding facility. That's where things got hinky, because police think this is where the heist took place.
According to the BBC, this theft could actually become one of the biggest in Canadian history. It would top other notable heists like the "2011 and 2012 Grand Canadian Maple Syrup Heist," where 3,300 tons of syrup valued at $18.7m were stolen from a storage facility in Quebec.
(I'm sorry. Can we just take a minute here? This is the most Canadian crime in history. I absolutely love it. It would be like if the U.S.'s biggest heist involved guns or heart disease.)
The BBC says the Peel Regional Police are investigating "all avenues." Stephen Duivesteyn, their regional inspector, called the heist "isolated and rare." Right now, police aren't saying what airline was shipping the container, where the load had come from, or where it was going.
"Our goal is to solve this theft," Duivesteyn told the BBC. "We want to solve it. I cannot provide exact details." He added that air travelers aren't in danger, since the police do not consider this to be a public safety issue.
In a statement obtained by the BBC, the airport said the thieves did not gain access to the airport itself. Instead they "accessed the public side of a warehouse that is leased to a third party, outside of our primary security line."
Again, this really does sound like something out of a movie — Goodfellas to be exact. Yes, I know it's based on a true story, but that isn't as fun. Hopefully Ray Liotta is smiling down on all of our neighbors to the north right now.