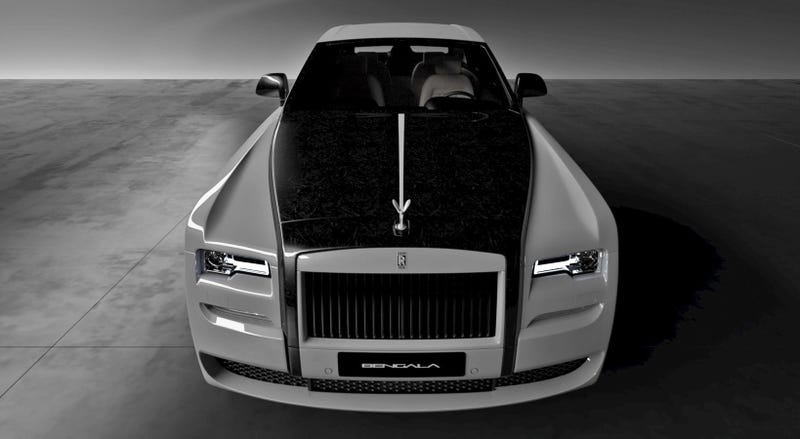 Custom car shop Vitesse AuDessus and an outfit called Bengala Automotive are now making carbon fiber body kits for the current Rolls-Royce lineup. Every bolt-on body part is remade from a "compressed carbon matrix," anything else gets a stick-on. The company is also claiming the first "forged carbon fiber wheels."
The kit can be spec'd to your Phantom, Phantom Coupé, Phantom Drophead Coupé, Wraith, Dawn, or Ghost with the most expensive ringing up at $35,585.

| | |
| --- | --- |
| Hood | $7,250 |
| Grill Surround | $3,875 - $4,125 |
| Mirrors + Mounts | $3,125 |
| Windshield Surround | $3,100 - $3,480 |
| Roof (Wraith) | $9,655 |
| Decklid (Wraith) | $6,950 |
Apparently the body parts can take a month to make, and the wheels could be as long as six weeks. As to the price of the rolling stock, we haven't actually heard yet, but they're supposed to be lighter and denser than titanium.
I wonder how significant the total weight savings ends up being. Think we can convince one of these companies' customers to swing through a truck stop weigh station?