Meg McClain, a New Hampshire libertarian activist, accused Transportation Security Administration screeners in Florida of handcuffing her, tearing up her ticket and screaming at her. In response, TSA released security video showing none of those things happening.
McClain, a filmmaker, works with several libertarian and anti-government groups in New Hampshire. She also sells libertarian trinkets and launched an auction in August for tattoo space on her body. She had been shooting videos in Florida when she went to the Fort Lauderdale airport Tuesday to fly home. McClain told a radio show she was selected for a new high-resolution body scan, and refused.
"When I told them, they all screamed 'Opt out!'," McClain said. When told she would get the new aggressive pat downs, she immediately declined and then was detained in a holding area while "this lady's screaming at me about the procedures."
G/O Media may get a commission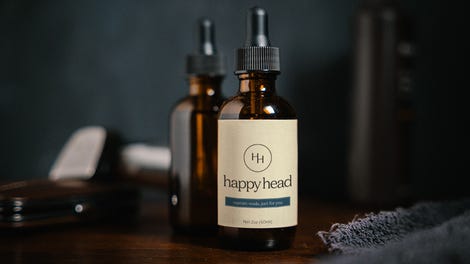 McClain says the TSA agents were uniformly confrontational, and at one point a dozen cops surround her. "Finally they just cuffed me in the chair, and at this point so many people are yelling at me...the original TSA lady whispers and says 'I can tell you one thing,' and she rips my airline ticket in half."
Because of the attention given to her, "Not one person the entire hour I was there had to deal with the body pat-down or the scanner," she added.
In response, the TSA took the unusual step of publicly releasing two security camera videos showing McClain's encounter with agents.
Both videos lack sound, and in one video the chair where McClain sits isn't visible, so its hard to judge anything. But in the clips where McClain can been seen interacting with agents, she's never handcuffed, nor do agents appear to tear anything up. While McClain appears upset, one agent appears to speak with her calmly, another offers her tissues. Other passengers keep walking through the scanner and baggage line without reaction.
Several TSA agents and a couple of police officers are seen wandering over to the area, but when she's escorted out, McClain is escorted by only five officers, two of which are carrying her bags.
Flying on an airplane shouldn't have to seem like entering Alcatraz, and civil liberty concerns appear to rank low among TSA's priorities. Yet there's no evidence McClain was mistreated here, and it's clear she makes up parts of her story. Instead of spurring change at the TSA, McClain's outrage will only raise the hurdles for people who have real issues.