It's already been well-established that the whole "speed kills" myth is just that – a myth. So what the hell is this clustercrap of insanity the Northern Irish government just decided to unleash on the world? I mean, this guy pulls a handbrake turn and just kills everyone, like grapes. SPLAT.
Okay, I haven't done any drugs (today), but maybe I'm starting to suffer from Tostitos-induced psychosis. It's possible, maybe (?). So this is what I'm seeing, and I expect at least one person to verify that it is what I'm seeing:
- A lovely classroom full of children, doing children-things
- A crappy cover of the always-excellent Sweet Child O' Mine, by Guns 'N' Roses, the kind that you would hear played over one of the weird pregnancy time lapse videos that your ex once sent you, all while gibbering over how beautiful it was
- A boy playing with a car, because hey, what kid doesn't like little cars?
- His friend yells at him all "Oi! WE GOTTA GO." So he shoves it in his pocket.
- We see an adult man grab his stuff, looks like he might be going to work, might be the boy's dad, we really don't know, but it's just a guy
G/O Media may get a commission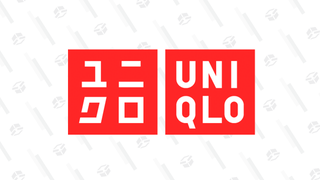 Year-round basics
Uniqlo Summer Sale
- Guy jumps into his hatchback. It's a sensible hatchback, not a hot-hatch, so we know he's capital-R Responsible
- Oh hey, it looks like the class is going on a field-trip, where the kids all do science-y things. Those were always the best field trips, not like that one time they took you on a boat to catch fish and no one caught anything and Jimmy puked because he got seasick
- Responsible Guy just driving along, like a normal person, being all Responsible, not doing anything too crazy
- Ring around the rosie! A picnic! Yay! A picnic
- OH MY GOD HOLY CRAP WHAT THE HELL OH MY GOD HOLY CRAP WHAT THE HELL WHY IS HE DOING A HANDBRAKE TURN ALL OF A SUDDEN OH MY GOD HE JUST DID A BARREL ROLL OVER THAT HEDGE OH MY GOD HE SMUSHED ALL THOSE KIDS THEY'RE ALL DEAD HE'S DEAD EVERYONE'S DEAD AAHHHHHHH
- Shame on You
Fin.
My god, Tostitos Psychosis is more scary than I ever though it could be.
Northern Irish government, you have now unleashed a new meme upon the world. And for that: