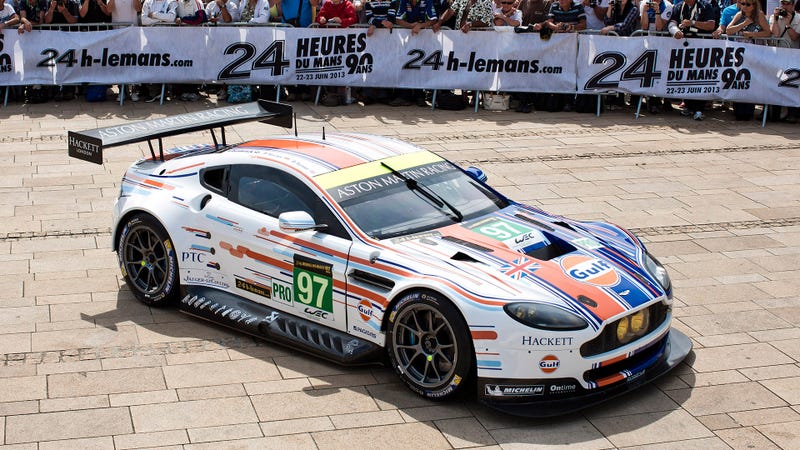 Aston Martin Racing and Gulf have unveiled the winner of their livery design competition. Say hello to the #97 Vantage GTE with the special Gulf livery for the 2013 Le Mans 24.
The winning design was created by Jonathan Wesley from Kettering in the UK, who will go down in the history books as the guy who dressed up the most exciting of Aston Martin's five centennial GTE racecars in this year's 24-hour race. The artist had this to say:
I was just sketching a few thoughts out and I liked the idea of the car being a different colour on both sides. I thought about the Gulf corporate colours – dark blue, light blue, orange and white – and I came up with the idea of 'daylight to dusk', which to me is the most exciting part of the race.

So it moves from the white with the broad orange stripe dividing things to the dark blue of the night. The orange and blue lines represent the streaks that you often see in photos of the cars at night and the whole design sort of summed up the essence of Le Mans to me.
Nice one, and I'm pretty sure Jeff Koons approves as well.