See that red 1960 Falcon there? Notice anything weird about it? Anything Canadian weird? Like maple leaf badges or a strange grille? That's because what you're looking at isn't a Ford Falcon. Hell, it's technically not even a Ford. It's a Frontenac. And one of the few left just raced at the 24 Hours of LeMons.
The weirdness of this car was so rich and profound that the team that fielded it, NSF Racing, won the coveted Organizer's Choice award at the LeMons race this past weekend at Carolina Motorsports Park. Frontenac-lovers (who were just slightly outnumbered by Sasquatches in a recent census) say there's likely only about 16 Frontenacs left in the wild, which makes this rusty old rattletrap more rare than a Koenigsegg. Note I said "rare"and not "valuable."
The Frontenac — which was a whole marque unto itself, it's not a Ford Frontenac — came about from a very Canadian impulse: fairness. Canadian Ford and Mercury dealers sought to have a balance of comparable models to sell in each branch. So, when Ford released a compact car in 1960, the Falcon, Canadian Mercury dealers felt abandoned, hurt, and confused. To take away the pain, Ford came up with a Falcon version just for them: the Frontenac.
In that moon-man talk they sometimes use in Canada, "Frontenac" means "Louis de Buade, Comte de Frontenac et de Palluau," an early governor of what was once called "New France." The car may be the most Canadian-looking car of all time, thanks to the red maple leaf logos emblazoned on each hubcap, grille badge, and in the steering wheel center. The Frontenac differed from the Falcon beyond the abundance of maple leaves by having a different grille with a sort of propeller motif, and having slightly different taillight lenses.
G/O Media may get a commission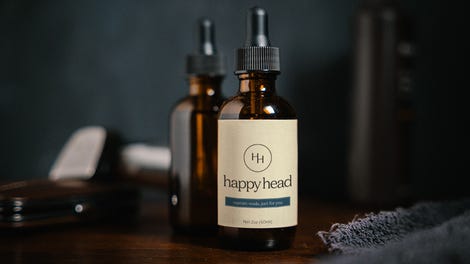 Mechanically, it was all Falcon, which was fortunate for the team at the LeMons race, since they had to swap engines about halfway through the race. They replaced the tired old lump in the Frontenac with a slightly less tired six-banger from a '64 Mustang. It worked, because that crazy little Canadian managed to stay on the track (well, off and on) all throughout the weekend.
The Frontenac also had one of the most puzzling taglines of any car I can think of: "The Eventful Frontenac." Eventful? That's not necessarily what you think people are looking for in basic transportation, but I guess "Uneventful" sounds even worse.
I'm sure the answers to why they picked "Eventful" are buried somewhere in that rainbow unicorn barf that Frontenac is wading in on the brochure. Even so, it was an honor to see such a rare Canadian beast take to the track.
(Engine swap picture courtesy Murilee Martin. You can see Murilee's LeMons posts here!)