This running twin-turbo V8 rat rod is, truly, what is good and wonderful in this world.
Look at its barely-contained madness. Its spirit is too strong for a roof. Its spirit is too strong for a full-length exhaust, or doors, or even paint (except for where that paint is red white and blue so strong is the power of America coursing through its gasoline veins).

That shifter is absurd!

G/O Media may get a commission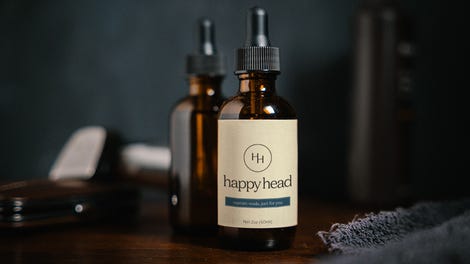 That exhaust is questionable!
And it is so short! What a beast.
Take it in and wonder at the multitudinous and unknown-to-you creations on this green Earth, what mysteries hide in forgotten garages outside of Cleveland.

Here is the seller's description on Craigslist, where it is posted at $8,200:
Rat Rod Hot Rod TWIN TURBO SBC 350/350 S10 Rear NEW Engine and Turbo's too much to list 60 chevy truck c10 clean ohio title runs and drives needs body work and fine tuning Swaps Welcome but it best be very very cool
POSTED A VID on youtube under " Twin Turbo Kingdragrace " I gota tell you this engine Sounds BAD ASS


I Will sell it with out the engine rolling for $3200

The seller does not lie. Its sound matches its design in strangeness.
A car like this is always a project. A car like this is always an act of self-ruination. A car like this is always a brief flash of light under the dim skies of our day-to-day existence.
Buy it and take a step toward accepting life's beauty.
Hat tip to Chris!