Design cues that recognize an automaker's past can be found on cars all over the industry. Some are small easter eggs and some are obvious enough to slap you in the face. These are the ten coolest design details that serve as throwbacks to a past car.

---
10.) Chevrolet Truck Split Grill And Stacked Headlights
The Chevy Silverado is America's most iconic and identifiable trucks. If it weren't for that recognizable face featuring the stacked headlight and split grill setup—something that dates back to Chevy's C/K models—would they really be Chevrolet trucks? Maybe, but it just wouldn't be the same.
Suggested By: beardedbarsted, Photo Credit: Jalopnik
---
9.) Chevrolet Camaro Console Gauges
G/O Media may get a commission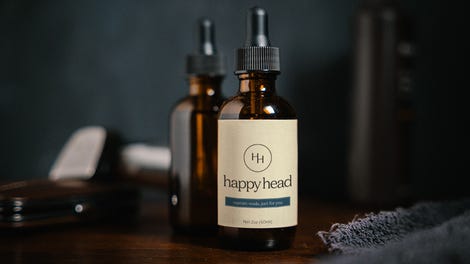 Hell yeah, it's slightly inconvenient and most of the buyers probably haven't paid attention to these auxiliary gauges ever, but it's a throwback! And a damn neat one at that.
Suggested By: Phantom440, Photo Credit: Chevrolet
---
8.) Nissan Skyline Round Taillights
Since the days of the C110 Skyline, these Japanese road devils have been outfitted with their unmistakable quad-oval taillight/brake light setup. Only now LEDs are used!
Now if only there was something else to set these tail lights apart from some of the other cars that use quad-oval taillights...
Suggested By: 2wheelmission, Photo Credit: Nissan
---
7.) Volkswagen GTI Plaid Seats
Kudos to VW for keeping those timeless plaid cloth seats inside their famous hot hatches for the seventh generation. Who needs luxurious leather when plaid cloth is an option?
Suggested By: Jcarr, Photo Credit: VW
---
6.) Ford Mustang LED DRLs
With the triple line inside the current generation Ford Mustang's headlight, Ford is throwing it back to a unique piece of body styling from the first generation Mustang's nose. No, it didn't have LED DRLs, but it did have a triple-slash fish gill looking thing.
Suggested By: Doctor-G-and-the-wagen, Photo Credit: Ford
---
5.) Porsche 991 Targa Bar
Ah, the 911 Targa. There's a car that does open-top fun right. To aim for top-level design, Porsche brought back their metal Targa bar design for the 991 models equipped with the Targa roof. What a great call that was.
Suggested By: Chairman Kaga, Photo Credit: Jalopnik
---
4.) Chevrolet Corvette Convertible Waterfall
If you choose to opt for the electronic folding convertible top on the C7 Corvettes, between your two seats you can also find the historic Corvette "waterfall". That weird panel thing is actually a throwback to the first Corvette convertible.
Suggested By: Buzz Killington, Photo Credit: Chevrolet
---
3.) Porsche 991 SportDesign Package Ducktail
If you're not going for a GT3 or something that requires the extra racey aero, you have no reason not to ducktail your 991. Unless you're having trouble finding the extra $4,400 to pay for the design package, then I guess an exception can be made.

Suggested By: ethanheisler, Photo Credit: Porsche
---
2.) Mercedes-Benz SLS AMG Gullwing Doors
Sure they're big, bulky, impractical and sometimes confusing, but the design is straight from the iconic Mercedes-Benz 300 SL! It's not like they're some tasteless butterfly doors or something. And they're perfect for drive-bys!
Suggested By: GR1M RACER, Photo Credit: Mercedes-Benz
---
1.) Rolls-Royce Coach Doors
The coach doors on the Rolls Royce Wraith are an exceptional example of one of the fanciest ways to put doors on a car. They open backwards! And according to Rolls Royce, they're also the biggest coach doors fitted to any production car.
This design wouldn't be anything without cars like the Rolls-Royce Phantom II that pioneered the trend. This reader can explain their obsession with the elegant design:
I would say the "coach" suicide doors with the very elegant, slightly raked back leading edge that's almost impossible on a car with conventional doors, and strong almost upright C-pillar on the Rolls Royce Phantom Coupe that can go way back to the Phantom Coupe's of the early 30's. And the subtle swept line under the doors that throws back to the lovely flowing lines of the old cars with full running boards. It's a timeless modern design with subtle throwbacks, that are not blatantly obvious retro features.
Suggested By: Laurie, Photo Credit: Rolls-Royce
Welcome back to Answers of the Day - our daily Jalopnik feature where we take the best ten responses from the previous day's Question of the Day and shine it up to show off. It's by you and for you, the Jalopnik readers. Enjoy!
Top Photo Credit: Porsche via Jalopnik