Google just published its year-end "Trends" reports; outlining what people searched for in 2014. Here's the breakdown of what people wanted to know about in the "cars" category, and where they were searching from.
How To Interpret This Information
Regional Interest represents "search volume relative to the highest point on the map, which is always 100."
Related Searches are exactly what they sound like; popular terms that are similar to the search term in question with their relative-popularity ranked from 0 to 100.
The Most-Googled Cars Of 2014 And Their Significance
We'll start with the wide-angle view. These are the top ten most-Googled "car" searches in 2014, "1" being the most popular:
G/O Media may get a commission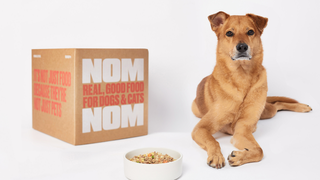 You can click into this chart directly and play with settings, or scroll down and check out what propelled each of these automakers to its respective place in internet fame this year.
---
#1: Ford
Ford's dominance of the Googlesphere is probably the least surprising entry here. They sold plenty of vehicles in 2014 (over two million through November) and had two huge hype-boosting announcements with the 2015 Mustang and 2015 F-150.
But I didn't think the Explorer would capture the internet's interest as much as it did, and it's bittersweet to see the love is still strong enough with Ranger to put it on the board.
---
#2: Jeep
The 2015 Jeep Renegade, unveiled to the world at the beginning of the year, stirred up so much banter here on Truck Yeah! that I thought it would easily be responsible for the brand's high rank in search results.
But nope, Renegade's not even on the top related search radar. Just the perennial favorites; Cherokee, its fancy big brother Grand Cherokee, and of course the Wrangler.
---
#3: Dodge
How many times did you see 707 Horsepower Hellcat in headlines? Yeah I know; a lot. Obviously it deserved attention, it was (and is) awesome. But apparently not interesting enough to incite more curiosity than the Ram, which isn't even considered a "Dodge" any more.
Charger and Challenger were tied for a pretty distant second behind the truck, and the Viper does not seem to be accomplishing its "halo car" objective particularly well.
---
#4: Toyota
Well you can't sell half a million econoboxes without getting some attention.
---
#5: General Motors
If you think it's odd "General Motors" would pop up in the top ten terms as opposed to "Chevrolet" or "GMC," you're probably forgetting how GM made most of its headlines this year.
The horrific series of recalls ranging from niggling to lethal were the focus of our interest on the company in 2014, which isn't surprising. But it is a little sad; they had some amazing machines come to our attention in the last twelve months including everyone's beloved Corvette Z06 and the exceptional Colorado pickup.
Hopefully they'll get their house in order and stop spilling incompetence on their lineup in 2015.
---
#6: Subaru
Looks like the Google-searching population of Vermont and New Hampshire have finally found a place to exercise their influence!
---
#7: Honda
All the NSX teasers in the world (and there have been plenty... since about 2012) weren't enough to out-weight the practical car buyer's interest in Accords and Civics. Welp, those are definitely cars alright.
---
#8: Nissan
I tend to think of Nissan as something of an underpriced underdog, probably because my focus is usually on the truck market. But good for you for caring about them to check them out on Google.
---
#9: BMW
BMW regularly appears near the top of those "most valuable brands" polls which may or may not be meaningless, but it looks like they had the cachet to beat rivals Mercedes and Audi for our Googling attention.
The two-wheeler division of BMW Motorrad did not garner the same level of interest. At all.
---
#10: Tesla
Given frontman Elon Musk's proclivity for being in the news, I almost thought Tesla would be higher on this list... but even making the top ten is pretty massive for an outfit as small as the T.
That, and/or Musk is just riding that spillover popularity from the band by the same name and all those kids doing reports on the invention of electricity.
Data via Google, Image by the author with graphics from Google and Ford