Few cars have garnered more attention than the new American performance trifecta. Between the C7 Corvette, the Challenger Hellcat, and the 2015 Ford Mustang it's like the hopes and dreams of a nation are riding on front-engine/rear-drive domination. Now I've driven all three, and it's a tire-shredding reminder that it's a good time to be alive.
[Full Disclosure: Ford wanted me to drive the new Mustang so badly they flew me to LA, put me up in the same hotel as Michael Bolton, and plied me with cheap rum and gourmet hot dogs. I didn't stop pestering the turbo four's engineer until someone handed me a rice crispy treat made out of Cinnamon Toast Crunch – a revelation almost on par with the new IRS.]
First, I'm not going to wax poetic on the styling, because I've met a lot of journos with engineering degrees, but not a single one with a master's in design. Me? I don't have either.
What I will say is that the new Mustang looks like a New Mustang. It's both handsome and sinister, the muscle car equivalent of Christian Bale in American Psycho. It still has a long hood, a squat greenhouse, and a tapered tail, bookended by canted lights that riff on the triple-light design. It's pure "Mustang" and it looks good. Also, it's not everyday that a Bentley Continental GT driver cranes his head to scope out a Ford – even in LA – but it happened. And it happened twice.
G/O Media may get a commission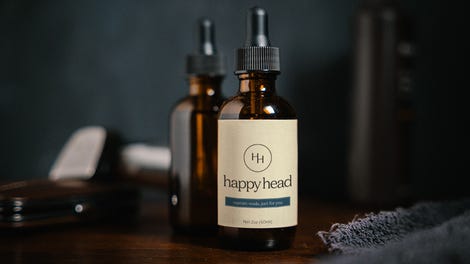 Ford offered up two models in two different trims with two different transmissions for testing: the 5.0-liter V8 GT and the turbo'd 2.3-liter Ecoboost, both available with the Performance Pack and both available with either a six-speed manual or automatic. The convertible doesn't come out until this fall, so it was stuck on display, but that's not the obvious exception of what was on hand.
Ford didn't have a single V6 available, which says something. Specifically, "We're only keeping this mill around because it's a cheap workhorse, the MSRP will get buyers in the door, and Honolulu's rental fleets must be accommodated." The V6 is offered simply to hit a price point, and two people from Ford told me they expect the turbo and the 5.0 to make up the lion's share of sales. And for good reason.
"Go big or go home." That's all I was thinking when I started jockeying for keys. That meant a 5.0 with the Performance Pack and three-pedal setup. Let me break that down.
The 5.0-liter is a worked-over version of the Boss 302's V8. Up top, it's got a new set of heads with larger valves and more lift on both the intake and exhaust. That boosts output up to 435 hp and 400 lb-ft of torque – a gain of 15 hp and 5 lb-ft. The 302 being one of my favoritest V8s in existence, it's no surprise that it's oh-my-god-I-need-you-in-my-life-right-now good. But better. The only place it falls flat is in the aural pleasure department, which should be rectified with new pipes that'll probably be available before the fastback hits dealers in a few weeks.
Linked up to V8 is a Getrag six-speed manual with snickety-snick short throws and nicely defined slots. The clutch was the only downer, lacking a clear friction point which mussed up a few shifts. Gimme a few more hours in a GT that wasn't relentlessly abused by talentless hacks (Hi mom!) and I'm sure it'll be fine.
Keyless start, tire-pressure monitoring, and a rearview camera all come standard on every model. Optional toys include adaptive cruise control and that blinky light on the dash so you don't plow into the car in front of you ($1,195). There's also blind-spot warning, cross-traffic alert, and a muddy-sounding Shaker premium audio system for $1,795.
But allow me just save you the time at the dealer and give you the crib sheet.
You want the $1,595 Recaro seat option and the GT-specific performance package, which is an absolute steal at $2,495. That includes six-piston aluminum Brembos up front, clamping 380-mm discs (basically the same as the old GT500), reworked springs, dampers, and bushings, a thicker rear sway bar, a different tune on the stability control, ABS, and steering, plus 19-inch black wheels wrapped in Pirelli P Zeros (255/40 in front, 275/40R19 out back), and the Torsen 3.73 rear diff. That's all you need. Check the boxes. You're done. You're welcome.
The story on the inside is the same as the outside: It's more Mustang. The materials are better, the toys are numerous, the knobs are pleasant, and there's a brace of toggle switches at the bottom of the dash to swap between driving modes, traction control, and other stuff I didn't bother with. The steering wheel is right-sized, the gauges are clear, and some joker persuaded the design department to write "Ground Speed" on the speedo. Cute. But overall it's very nice, very predictable, and a pleasurable upgrade. 'Nuff said.
Shades of Hellcat came to mind during my first stint behind the wheel. Not the stomach-wrapping-around-my-spine power, obviously, but the refinement. Ford, like Dodge, has managed to make their prototypical muscle car into a surprisingly competent grand tourer. That's not to say that the GT is isolated or disconnected, it's just refined. With the windows up and the A/C pumping, I could trundle along on the highway to Vegas and back with no complaints. And with around 200 extra pounds on board for 2015, I was a bit concerned. Then I took the exit for Angeles Crest Highway and any worries about the GT's chops evaporated.
Did you hear? The new Mustang has – for the first time since that SVT Cobra – what's referred to as an "Independent Rear Suspension." This mechanical sorcery, having eluded Mustang engineers for years, is supposed to finally bring it in line with the rest of the muscle-bound sports cars in the segment. Is it good? Yes. Is it a game changer?
I'm not so sure.
Out on Angeles Crest, the size of the GT feels a bit daunting. But like all good drivers, that changes the harder it's pushed. The confidence-zapping miscommunication between the front and rear ends of the old car has largely been eliminated. The IRS smooths everything out in back, and combined with the electric steering – which gets tighter in the Sport setting – my confidence goes through the roof. Brake then turn, and the GT tucks in, takes a set, and then holds the line as I feed in the throttle. It's not maniacally explosive out of the bends, but changing the attitude with a squeeze of the gas is immediate and amazing.
From second gear hairpins to fourth gear sweepers, my faith in the reworked suspension grows, but there's still a subtle disconnect. It's like me dancing: My head doesn't know exactly what my ass should be doing. I revert to white man's overbite. The Mustang does the opposite, gripping out back and beginning to slip up front. But it's still a huge improvement and I absolutely can't wait to see how Ford tweaks it with the GT350.
On the other end of the spectrum is the Ecoboost four-pot, which, if I'm honest, I was more excited about than the GT. Coming up in the turbo import era, the eminent tweak-ability of a factory turbo has massive performance potential once the aftermarket gets a hold of it. But in its current form, 300 hp and 320 lb-ft of torque is on tap from the force-fed 2.3-liter four – more than the V6.
It's the first FR application of this engine (it's used in the Lincoln MKC, but tweaked for the 'Stang), with an air-to-air intercooler and 18 psi of boost. Ford is quick to point out that those power figures are gleaned from running 93 octane, which I don't get out in California (stuck with 91-octane piss fuel), but according to an engineer I was grilling, the Ecoboost can run on 87 octane "all day long", while losing 13 percent of its power, but retaining its peak torque.
Either through consumer-advice serendipity or just bad luck, I was saddled with a non-Performance Pack, auto-equipped version of the Ecoboost, and after a morning of GT shenanigans, the let down was harsh.
Understeer through the tighter sections of one canyon road was so severe that I just stopped pushing (blame all season rubber) and power delivery was adequate if uninspiring, noticeably dipping off after 5,000 revs. The lone light was a weight drop of around 90 pounds from the GT, although with a total tonnage of 3,524 pounds, it's all but impossible to notice. However, unlike the GT, which struggled to break 14 MPG during the morning's thrashings, the Ecoboost managed 21 MPG through some fitful flogging. And that points to the real substance of the new Mustang and its variants.
If you want a competent cruiser that returns solid fuel economy, the Ecoboost is it. If you're looking to do some engine work but want to trust Ford's suspension/braking/tire/wheel combo, go with the Ecoboost Performance Pack. If you can't have a Mustang without a V8 and are eating up miles, you get the 5.0. And if you're reading this, you get the GT with the Performance Pack. (I'm not even mentioning the V6 because even Ford can't be bothered.)
With that range of engine, transmission, and package choices comes an equally broad pricing spectrum. The starting price for the Ecoboost comes in at $25,995 (again, the V6 is $23,600, but only Hertz cares) while the kitted out GT with Performance Pack I drove was knocking on the $46k mark.
That kind of breadth makes the Mustang the muscle car – and yes, occasional sports car – of the people. It's a food court on wheels, with a flavor for everyone, set to grow even further as the hotter variants arrive and it heads to Europe. With that democratization of style and substance, Ford manages (again) to make the Mustang all things to all people, without bastardizing the most important nameplate in its stable.