We've already seen plenty of insanity from Hennessey, but now the Texans have taken their "add more power" recipe and applied it to the sixth-generation Camaro. The result: 751 horsepower and a top speed of 202 MPH.
The red Hennessey HPE750 you see in the picture above and below is the first sixth-generation Camaro to break the 200 MPH barrier. It was only a matterof time, as the loons from Hennessey have a tendency to make fast things even faster.
Starting with the standard Camaro SS's 455 horsepower LT1 engine, Hennessey added CNC ported cylinder heads, updates to the cam and valvetrain, unique headers and catalytic converters, a high flow intake manifold and a reflash. Called the HPE600 upgrade, their modded Camaro makes a total of 605 horsepower.
To get the car to 202 MPH, though, the performance shop threw on a nitrous-oxide kit, boosting power to 751 ponies. Professional driver Brian Smith rode all those naturally aspirated ponies on Continental's Proving Grounds in Uvalde, Texas and reached a top speed of 202.1 MPH, confirmed via a Racelogic VBox 3i GPS data logger.
G/O Media may get a commission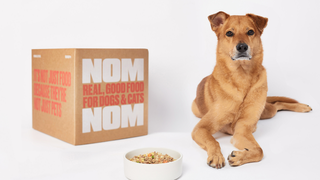 If you're rocking a mullet and you want a replacement for your screaming chicken Trans Am, there's good news: you can get your hands on your own 750 horsepower Camaro, but it won't get nitrous. Instead, it gets a supercharger in what Hennessey calls their HPE750 upgrade.
Go get one. If you buy them, maybe Hennessey will build more than the 100 they have slated. I really just want to see 200 MPH Camaros on the streets.