The Mercedes-AMG lineup is weird and wonderful. There's the arrestingly gorgeous GT, the hilarious G65, causeless rebel E63 Wagon and even more beasts between. But the GLC might actually be the best one to live with. And now it's finally got the right engine.
The GLC is the second generation of what was originally called the GLK- it was Mercedes' most diminutive SUV until the GLA swooped in below it. The 2017 AMG model gets a face-lift and a bigger engine. Either that or the AMG GT has really gone off-diet. But man, even with fat, a small SUV behind them those vertical slats look positively fierce in this vehicle's gaping maw.
Today, Mercedes called back to the 1999 ML55 as it introduced the 2017 GLC63, GLC63 Coupe, and GLC63 S Coupe, which actually seem to be about the same size as the brand's original ass-hauling bubble-shaped ML. Of course, now the ML is known as GLE and, hey, you still with me?

Before I convince you that this little SUV is going to be excellent, let's start with some specs: The GLC63 is flashing its high-beams at, and blowing passed, the GLC43 which has a plucky 3.0-liter turbo six-cylinder engine rated at 362 horsepower and 384 lb-ft of torque. Mercedes claims the 63, which runs a 4.0-liter V8 the company calls "closely related" to the one in the AMG GT, is good for 469 hp and 479 lb-ft of torque. The S goes all the way up to 503 hp and 516 lb-ft of torque.
G/O Media may get a commission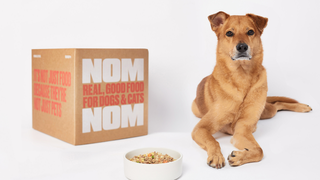 Practically speaking, the new GLC63 AMG S Coupe should be able to stomp from a stop to 60 mph in a bone-snapping 3.7 seconds while the GLC43 takes a leisurely 4.8.

The GLC63 cars will all have nine-speed shiftable automatic transmissions and a healthy range of user-customizable attributes including steering feedback, throttle response and suspension stiffness. An AMG Performance exhaust with push-button enloudening, a term I just made up to describe the flaps that open up with the push of a button, is on the options list. But it shouldn't be because anyone who buys an AMG V8 without the meanest possible factory exhaust has clearly made a mistake.
If a god exists, it speaks through the burbles and snorts that erupt from these beautifully arrogant engines. And finally, you can get one in the smartly-sized GLC!

Which reminds me of my thesis, that the GLC63 AMG might actually be the best AMG car now. Not the Coupe, because it looks weird. But the SUV is pretty enough to almost be a wagon, tall enough to munch through a blizzard for an epic first chairlift ride, and did I already mention the sub-four second zero to 60 time?
If you can only have one car in your life, and you like carrying things, and have to drive through rough weather or over potholes... now you can do that with an AMG V8 in a car that's meatier than a crossover but less offensive than a G-Wagon. I dig it.