When a group of maniacs with backgrounds at McLaren, Porsche, Pininfarina and more come to the conclusion that all of Britain's road-legal track cars aren't good enough, they almost have no choice but to make something better. Meet Elemental Cars and their Rp1 prototype, which is an attempt at doing just that.
Then again: Why? Why did these people leave their jobs to found a startup aiming to produce another one of those British track specials that, in so many cases before, turned out to be financial disasters even if they had outstanding performance?
If you look at the market today, there's Ariel, Caterham, Radical, BAC, Lotus, Zenos, Ginetta, and maybe the new TVRs will join the group next year as well. These are just a few British companies who know a thing or two about offering superior power-to-weight ratio and unmatched track performance with a license plate attached to it.
But be as good as those products may be, they just didn't cut it for the six ambitious members of the Elemental team. So they threw their own money into the pot and started cooking up something they believe is the ultimate driver's car. One that should be able to do zero to 62 mph in under three seconds and zero to 100 mph and back to zero in under 11 seconds.
G/O Media may get a commission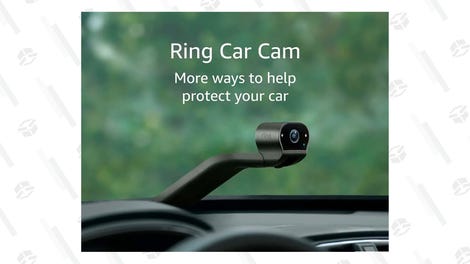 Admittedly, this team knows a thing or two about what's good and what isn't. Elemental's crew is technical director John Begley, who has designed the chassis and suspensions for Nissan and Triple Eight BTCC cars; Peter Kent, responsible for composite materials for various McLaren F1 racers and road cars (and more); project manager Jeremy Curnow, a veteran of McLaren, Porsche, AMG and Lotus; body and aero guy Mark Fowler, another McLaren Formula One guy; designer Guy Colborne, who's done stuff with BMW, Pininfarina and more; ops manager Ian Hall, who's worked in cars and aerospace; and test driver David Pittard, a rising star in British auto racing.
So while the entirely CAD-designed result that is the Rp1 might look like a Lotus that runs on virgin blood, Elemental's first car is way more advanced than a beefed up Exige that lost its roof.
The Rp1 has a carbon composite tub coupled with their in-house developed aluminum foam cored floors and bulkheads, all built to FIA standards. Two out of the six men starting Elemental left McLaren to do the Rp1, that's why they put the effort into creating a high-end carbon tub instead of using a conventional spaceframe or an aluminum chassis.
Steel tube frames connect the powertrain and suspension to the tub, while the crash structures are made of aero-grade aluminum. The British government found this lightweight approach so appealing a that they sent Elemental some much welcome cash to make sure they can finish their tub's development.
The lack of wings might be surprising on what's essentially a track car you can drive home, but that's the really clever bit, because Elemental managed to squeeze in a front diffuser with the fuel cell above it just under the pedals, putting the driver in a somewhat unusual yet very comfortable pose with the legs sitting higher than the bum. People like Lewis Hamilton are quite used to that setup.

By having two diffusers, a front splitter and a flat underbody, the RP1 generates enough negative lift to keep the body clear of wings and spoilers that would also add drag. And while the tub, all the body panels and the seats are carbon fiber, the underfloor and front splitter are made of no other than layered plywood to keep repair costs down in case drivers hit the curbs at bit of a pace. One highly likely scenario.
The RP1 prototype weighs roughly 650 kilos wet, yet designer Colborne talks about that figure like it's something they should be ashamed of. By using thinner carbon fiber wrapping and a few minor tweaks here and there, he says the production car will be around 610 kg, or 1,344 pounds.
How does more than 300 horsepower sound with that?
While Elemental considered using bike engines at first, to keep the Rp1 useable on the road, they ended up going with a choice of two EcoBoost motors. The familiar 2.0 liter four-cylinder is claimed to produce roughly 300 horsepower in this application while the 1.0-liter three-cylinder is good for about 200 saving quite a few pounds as well, making the 1 liter Rp1 a pretty potent contender in its racing class.
The prototype I drove had the bigger engine, and linked to Hewland 6-speed sequential gearbox everybody uses from Scuderia Cameron Glickenhaus to BAC for the simple reason of being the best, it made the Rp1 go like a rocket.
One with a nuclear warhead.
When the boost comes on, I'm certain that very few could catch it in a straight line, and thanks to all that aerodynamic wizardry, the forces continue to hit you in the corners too.
The clever suspension helps with that. At the front, it's a subframe mounted, long arm double wishbone with pushrods driving the inboard dual springs and dampers via a bulkhead mounted variable rate rocker, while the rear is a gearbox mounted double wishbone with direct acting dual springs and dampers, courtesy of Nitron shocks and Eibach springs.
As a result, the car feels very stable with a remarkable amount of mechanical grip on tap, even running on street legal Yokohama Advan A048 tires. The production version is set to have Michelin Pilot Supersports with 18 inch wheels at the back and 17as at the front, which could only make it better.
With the traction control left on and the limited-slip differential doing its job, the Rp1 will still kick its tail out without hesitation in those second gear corners, and while most would find the whole driving experience a bit intimidating, there's no real drama. Where its competitors would probably be on their grip limit, the Rp1 just keeps sticking. That's the whole point.
I have no idea what's it like on the road, but thanks to the tub being widened and padded in the crucial areas, it felt quite gentle on the body. The Chobham test track is not known for having the smoothest tarmac, yet the Rp1 felt no harder on my back than any other track-focused special edition.
Having bonkers speed and some comfort means the Elemental people might have came up with the right concept despite forcing you to wear a helmet, but it's always interesting to see where all this can lead them.
Having superior power-to-weight ratio, a stronger carbon chassis and advanced aerodynamics straight out of Formula-1 can do the trick when they start selling the Rp1 in 2016, but it the prototype looks a bit half-finished to you, that's because it pretty much is at this point.
With a factory already in place and production set to start next year, there are quite a few things they have to sort out before the Rp1 can be the next star of Evo Magazine.
The steering didn't feel perfectly right yet, the interior bits need to be replaced with the real deal and the thinner body panels will require some adjustments as well.
Then comes the price. Elemental intends to sell their first ten production cars for £75,750, which is the launch price and the equivalent to Elemental paying the VAT on the standard price, which is £90,900 with taxes. In other words, a lot of cash.

If Elemental can get there, what you get for your money is a properly engineered, all carbon fiber giant slayer that will not only do 0-62 mph in 2.8 seconds and the 0-100-0 mph blood shaker trick in 10.8, but also out brake and corner most other cars in capable hands. You also get 25 percent more luggage space than in the new Miata, but whether that's enough to succeed is yet to be seen.
Does the world really need another track-focused British sports car? Drive an Rp1, put your face back on and tell me if you can type straight.
Photo credit: Máté Petrány/Jalopnik
---
Contact the author at mate@jalopnik.com.