For various reasons, the automotive powers that be keep many of the world's best cars from the American car buying public. Even Detroit is stiffing us on some of these models, and they're supposed to be on our side!
Now I know, people always argue that hatches, wagons, diesels and manuals won't sell in North America, but dammit, we're enthusiasts and we're American. Not only do we expect the best, we feel entitled to it, too. After all, we have some of the best stretches of uninterrupted driving road in the world, so it stands to reason that we should use them as creatively as possible.
Here are few cars that the Euros get that we should, too. I'm not sure how we'll go about getting them, but maybe if we complain enough, someone will listen. After all, the squeaky wheel gets the grease. Unless that wheel hasn't been imported from Europe yet.
Sound off in Kinja below and let us know what European — or Asian or Brazilian or whatever — models you'd like to see in the U.S. of A.
Photo credit: Mazda
G/O Media may get a commission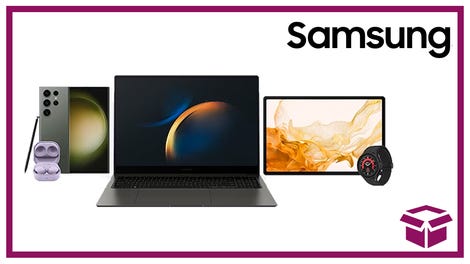 24 hour deals
Discover Samsung - Daily Deal
Alfa Romeo Giulietta Sportiva
This sweet little hatch comes with gasoline and diesel turbo motors, and would be great to drive in America's cities or on her highways. Add to that Alfa's awesome styling, and you'll rue the day the company left the U.S. market (in 1995 due to poor sales).
And no, the Dodge Dart doesn't count.
Photo credit: Alfa Romeo
Audi S3 Hatchback
A small, sexy hot hatch — just what America needs more of. The 2013 Audi A3 could deliver the goods, if only Audi would send them over here.
Photo credit: Audi
Peugeot 208 GTI
Debuted at the Paris Motor Show, the 208 GTI owes its homage to the legendary 205 GTI. It's basically a souped-up, lowered version of the standard 208, and Peugeot says it will launch to 62 mph in less than 7 seconds. Depressed about American politics? That'll perk you up.
Photo credit: Peugeot
Mazda6 Diesel Wagon
The Mazda6 is really one of the sleeker cars amongst those that normal people can afford to buy. So why, in heaven's name, is that gorgeous wagon not going to be for sale at my neighborhood Mazda dealership?
Photo credit: Mazda
Ford Mondeo Wagon/Hatchback
This is Europe's version of a Ford Fusion. And as Jezza would say, my god it's brilliant. The wagon is great — like the Mazda6 only better — but look at the four-door hatchback. Cars like that make me wonder why Americans have never warmed up to big hatches. It looks like a fastback for god's sake!
Photo credit: Ford
Chevrolet Cruze Diesel Wagon
As far as I'm concerned, the Chevy Cruze is one of the most fun small cars Detroit has made in a while (we'll forget about the recalls for the moment). And it seems to be doing well. So why don't we have the diesel wagon version of the Cruze? Better gas mileage, more space, sleek styling — what's not to like?
Photo credit: General Motors
Lada Niva 4x4
I had no idea that these were even an option, but Lada actually still makes them. Not only that, but they even sell them in the U.K. (and did in Canada a few years back). Buy one of these and you'll have a really useful classic that's brand new. Oh, but only on the other side of the Atlantic.
Photo credit: Lada
Now, tell us what you think. What else should we have in the States?