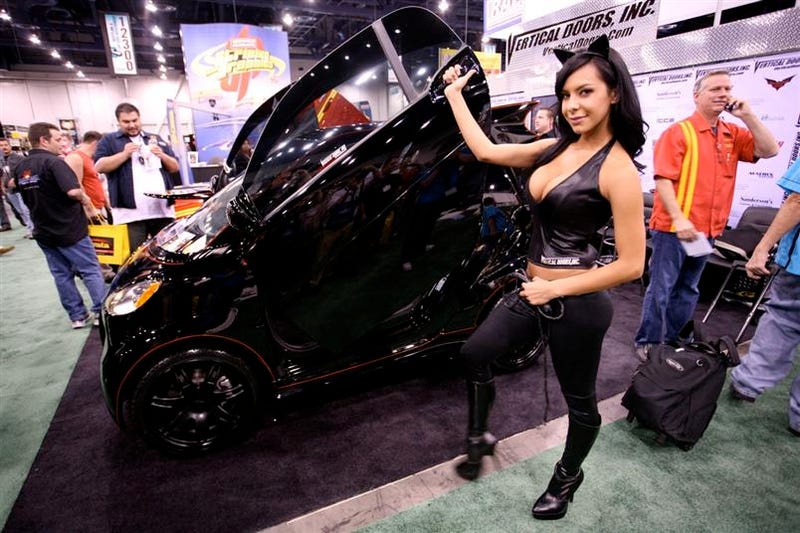 "Hey, why not make a Batmobile out of a Smart ForTwo?" This obviously inspired-by-narcotics statement is what created this: The BatSmart.

The BatSmart was built by scissor door kitmaker Vertical Doors and inspired by the original George Barris-built Batmobile from the cheesy classic TV show. It's so true to the original design, the hot-rodding legend saw fit to sign the car himself. The BatSmart somehow evaded our attention when it debuted at SEMA last year, which is surprising considering it was presented by an excellent Catwoman impersonator. The BatSmart can be called many things; ridiculous, silly, weird, funny, dare we say 'batty'?
And no, the air filter jet engine outlet does not work.