Supercars continue to get faster and more exotic, but there's little evidence to suggest their drivers are getting any better at driving. We've been keeping score. Here's the 30 most expensive cars that crashed in 2009 (that we covered).
To make even the lowest end of this list a car had to have an MSRP or auction price of at least $165K, have a driver with seriously bad luck and get caught on camera while crashing or after crashing. And while an F1 wipeout costs a pretty penny, we're talking about street-driven cars in the hands of karma-challenged private citizen. Unless of course the private citizen crashed an F1 car — or, conversely, crashed a street car on an F1 course.
Maybe it was the market crashing, the housing bubble bursting, or Bernie Madoff screwing people, but the super wealthy had a lot on their minds this year leading to what seems a spike in exotic car accidents. Click next to pour through the super-carnage if your heart can stand it.
(Because you can't really tell the optioned difference between one Enzo and another when one of them is on fire, we've given an estimated value based on average original sales price, or recent auction value for each vehicle on the list — Ed.)
G/O Media may get a commission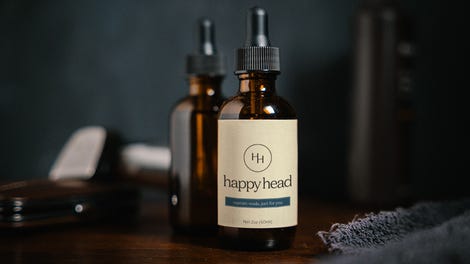 The Track Hits Back
Name Of Car: 2002 Ferrari 360
Where: Palm Beach International Speedway
How: Racing
Value: $165,000
Ferrari Testarossa And Ferrari 348 Wreck
Name Of Car: 1991 Ferrari Testarosa, 1995 Ferrari 348
Where: Oklahoma City, OK
How: Two high school baseball players ran into each other in the borrowed cars.
Value: $181,000 and $117,400
A Gallardo Down On His Luck
Name Of Car: 2008 Lamborghini Gallardo
Where: Cape Town, South Africa
How: Bad Weather
Value: $212,000
Lamborghini Gallardo Fire
Name Of Car: 2005 Lamborghini Gallardo
Where: London, England
How: Engine Fire
Value: $212,000
Lamborghini Gallardo Driven Off A Cliff
Name Of Car: 2008 Lamborghini Gallardo
Where: Marbello, Spain
How: Lost Control, went off a cliff
Value: $212,000
Ferrari F430 Teenager Crash
Name Of Car: 2008 Ferrari F430
Where: Moscow, Russia
How: High Speed Teenager
Value: $227,000
Ferrari F430 Stunt Accident
Name Of Car: 2007 Ferrari F430
Where: New York, New York
How: stunt accident
Value: $227,000
Newport Beach Ferrari Smash
Name Of Car: 2006 Ferrari F430
Where: Newport Beach, CA
How: Truck Accident
Value: $227,000
Ferrari F430 Fire
Name Of Car: Ferrari F430
Where: Romania
How: Burst into flames following crash
Value: $227,000
Lamborghini Diablo Crash
Name Of Car: Lamborghini Diablo
Where: Czech Republic
How: Showboating
Value: $240,000
Power-Sliding Show Off
Name Of Car: 2010 Ferrari California
Where: Sofia, Bulgaria
How: Power-slide into construction equipment
Value: $250,000
Italian Police Confirm Stereotype
Name Of Car: Police Spec 2008 Lamborghini Gallardo
Where: Cremona, Italy
How: Cut-Off
Value: $250,000 (estimate with optional equipment)
Footballer Wrecks $270K Aston
Name Of Car: 2008 Aston Martin DBS
Where: London, England
How: Professional Athlete Driver
Value: $270,000
Ferrari 599 GTB And Audi R8 Crash
Name Of Car: 2008 Audi R8 And 2007 Ferrari 599 GTB Fiorano
Where: China,
How: Super Car Rear-ending
Value: $312,000 & $114,000
612 Scaglietti Fire
Name Of Car: 2009 Ferrari 612 Scaglietti
Where: Moscow, Russia
How: Engine Fire
Value: $320,000 (nearly $850,000 for this owner)
The Horror Of A Flaming Miura
Name Of Car: 1972 Lamborghini Miura
Where: Reichenburg, Germany
How: Car Fire
Value: $350,000 (recent auction price)
Lamborghini Murcielago Crash
Name Of Car: Lamborghini Murcielago
Where: Greensboro, NC
How: lost control due to "mechanical failure."
Value: $360,000
Porsche Carrera GT Takes A Tumble In Spain
Name Of Car: 2005 Porsche Carrera GT
Where: Marbello, Spain
How: High Speed
Value: $440,000
Felled By A Sonata
Name Of Car: 2008 Lamborghini Murcielago LP640
Where: South Korea
How: Hyundai Sonata
Value: $450,000
Lamborghini Murcielago Crash, Again
Name Of Car: 2008 Lamborghini Murcielago LP640
Where: South Carolina
How: Rear-ended
Value: $450,000
Worst Wedding Ever
Name Of Car: 2009 Lamborghini Murcielago LP640
Where: London, England
How: Stupid groom
Value: $450,000
Not An EB110!
Name Of Car: 1991 Bugatti EB110
Where: Moscow, Russia
How: Track-time
Value: $485,000
What A Ferrari Bust
Name Of Car: 1996 Ferrari F50
Where: Lexington, Kentucky
How: Lead-footed FBI Officer
Value: $500,000
Koenigsegged
Name Of Car: 2006 Koeningsegg CCX
Where: New York City
How: Stupid dealer
Value: $540,000
The Light Japanese Rain Claims An Enzo
Name Of Car: 2003 Ferrari Enzo
Where: Okayama, Japan
How: Bad driver
Value: $643,000
Ferrari Enzo Fire
Name Of Car: 2003 Ferrari Enzo
Where: Okanagan Falls, BC
How: Engine Fire
Value: $643,000
Ferrari Enzo Crash
Name Of Car: 2003 Ferrari Enzo
Where: Rallye De Paris at Magny Cours
How: Slid off track
Value: $643,000
Hong Kong Phooey
Name Of Car: 2008 Pagani Zonda F
Where: Hong Kong
How: Speed
Value: $1.1 million
Blame The Low Flying Seagulls
Name Of Car: 2008 Bugatti Veyron
Where: Galveston, Texas
How: crashes into lake
Value: $1.6 million
McLaren F1 Fire
Name Of Car: McLaren F1
Where: Santa Rosa, California
How: Engine Fire
Value: $2,000,000