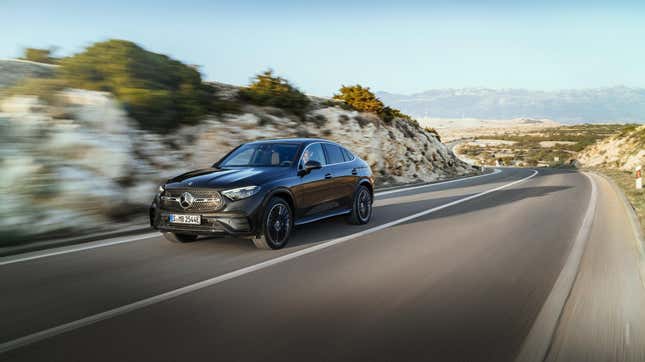 The Germans popularized the crossover coupe segment in the late 2000s with the BMW X6. What seemed like a gimmick at first has become some of the best-selling vehicles in their respective lineups. Mercedes was late to the party somewhat. The GLK became the GLC in 2015 and with it a new coupe body style in the GLC Coupe. While the second generation of the GLC debuted in the summer of 2022, there is an all-new GLC Coupe for 2024.
Maserati GranTurismo Comes in Gas and EV Models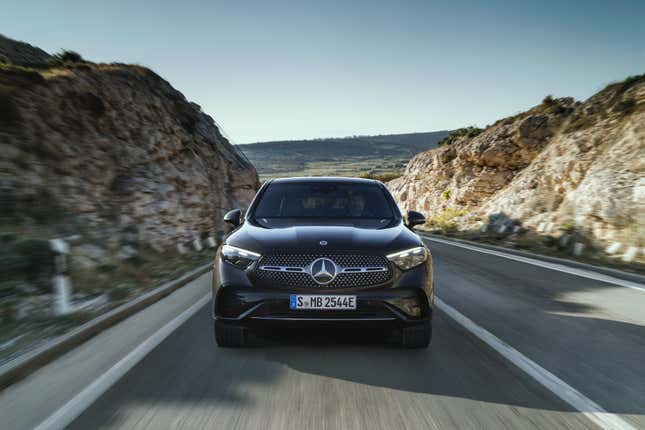 For 2024 the redesign of the GLC Coupe is more evolutionary than a full-on redesign. Most importantly — or controversially, if you don't care for the design — it maintains its coupe-like profile and roof. But its body lines have been pulled tauter. It got a facelift. Upfront, the familiar grill remains but the lower facia and headlights have been redesigned, getting slightly slimmer as they flow into the front fenders.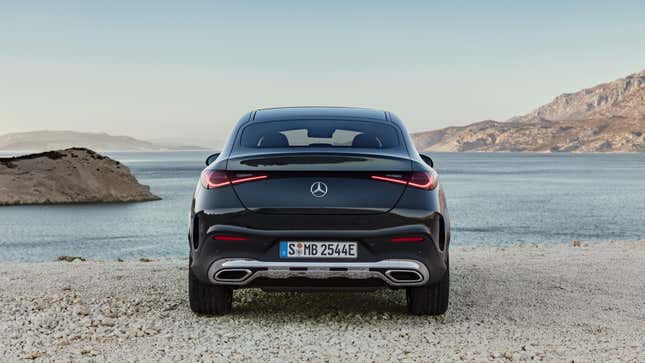 Outback, that tautness continues with new taillights that are slimmer and closer to the leading edge of the hatch. They're similar in style to those seen on the CLA Coupe. Mercedes points out that it looks similar, but the '24 GLC Coupe has grown slightly over its predecessor. It's 1.2 inches longer and 0.2 inches higher than the outgoing model. More importantly: Cargo space, which can be a luxury in a vehicle like this, has grown too. There are 1.6 more cubic feet of cargo space behind the second row over the previous model; when all seats are folded, there are 52.6 cubic feet of cargo space, an increase of 3.1 cubic feet. That should make Costco runs more tolerable.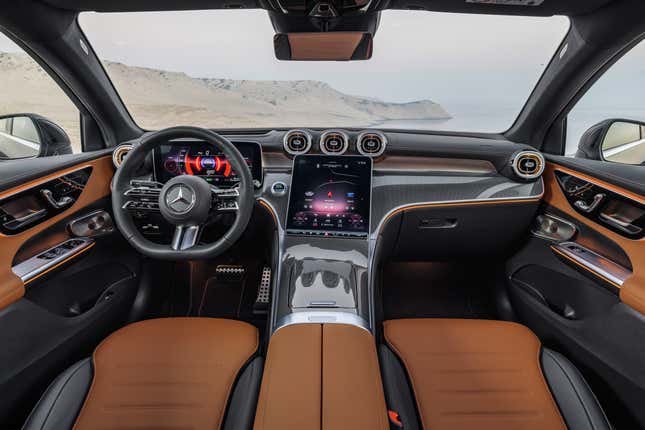 Mercedes tends to play it safe with its designs, opting for cookie-cutter designs that tend to follow the model line but with slight differences. The GLC Coupe continues that, with the nearly identical interior as the recently redesigned C Class. That means a big screen for the driver, an even bigger center infotainment screen, jet engine-like air vents, and beautiful cabin materials.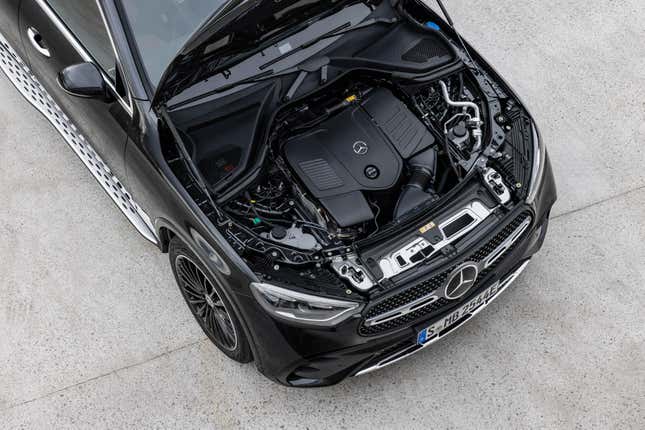 Mercedes has yet to release engine details on the North American version of the GLC, but European versions get powered by a carryover engine, the 2.0-litre, 255 horsepower turbocharged inline 4-cylinder. What is new is the 48-volt mild hybrid system Mercedes has added. An integrated starter-generator, it helps with efficiency but is really more of a power booster. It works with the turbocharger to better deliver power at lower speeds.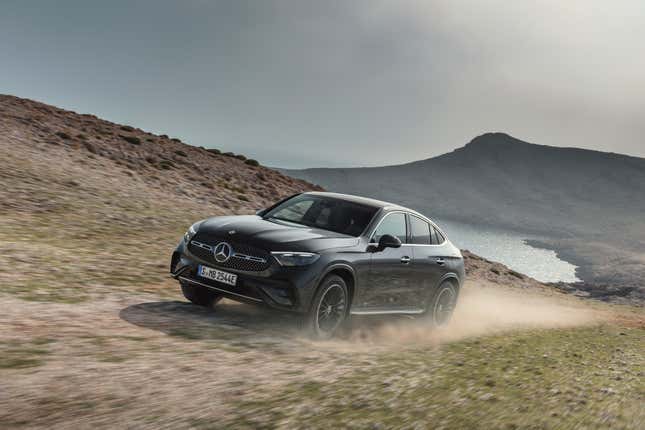 Another new feature is a standard off-road driving mode. I'm not sure who's taking their GLC off-roading, but if you do find yourself off the beaten path, you'll have a few useful features like downhill speed regulation. Which is cool and all, but when off-roading you really need to see where you're going. The GLC Coupe has got you covered with a surround-view camera system that features a "transparent hood" feature. In this mode, the center screen displays a virtual underbody view of the GLC Coupe while off-road. In addition to seeing the wheel and steering position, drivers will also have a clear view of any obstacle the GLC Coupe may be approaching.

Mercedes hasn't released any pricing details of the 2024 GLC Coupe, but the company will say more before it hits dealer lots later this year.