The 2019 Dodge Challenger R/T Scat Pack 1320 is a new trim level that takes the regular 485 horsepower Challenger R/T Scat Pack and adds Demon features that promise to make the vehicle significantly faster in the quarter mile. Those features include bigger tires, special launch modes and beefier components.
If you want a factory-built drag car, but you don't want to drop coin on a Dodge Challenger SRT Demon or a Hellcat with Demon drag racing tech, behold the Challenger R/T Scat Pack 1320, a muscle car whose name is derived from the number of feet in a quarter mile, and which Dodge just unveiled today in Denver prior to the Mile-High NHRA Nationals.
The 1320 is basically just an R/T Scat Pack optioned up with some features from the bid-dog in the Dodge lineup: the 840 horsepower Dodge Challenger SRT Demon. Those features include Line Lock to help warm up tires before a run on the drag strip (i.e. to facilitate big smoky burnouts), Transbrake (which locks the transmission output shaft to keep the car stationary while the engine revs for a quicker launch), Torque Reserve (which manages fuel and spark to lets the engine to build revs without making torque that would overwhelm the brakes—again, for a better launch), Launch Assist, Launch Control and beefier 41-spline rear halfshafts.
On top of that, the Challenger R/T Scat Pack 1320 gets a special adaptive damping system with a "Drag Mode," which Dodge says helps transfer weight to the rear for better traction. That traction comes via 275-section Nexen "street-legal drag radials" that Dodge says are all new and were developed specifically for the drag strip.

G/O Media may get a commission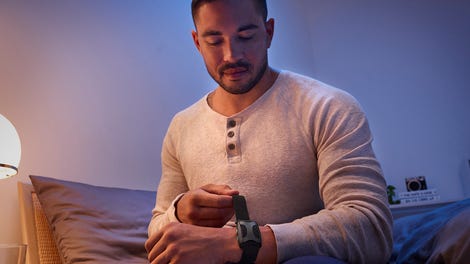 The brand says these changes make the 1320 a full 0.3 seconds quicker than the standard Scat Pack, which shares the same 485 HP, 475 lb-ft 6.4-liter naturally aspirated V8. That should get the car down all 1320 feet in 11.7 seconds (finishing at 115 mph), making it the "fastest naturally aspirated, street-legal muscle car available" according to Dodge.
The seemingly-1 millionth variant of the Challenger comes with an "Angry Bee" logo on the fenders and in the interior (paying homage to the "Super Bee" logo on previous performance Dodges), and costs the Challenger R/T Scat Pack's base price of $38,995 plus $3,995 for the 1320 package plus another $1,595 for the mandatory 8HP70 eight-speed automatic transmission.
Add the $1,395 destination fee, and you're looking at about 46 large for a drag-read Challenger R/T Scat Pack. Whether it's worth it depends on how much you enjoy shredding tires and accelerating quickly in a straight line.