It just so happens that the house I moved to in Austin is near this elementary school. And it just so happens that I would drive past this elementary school in a 2015 Dodge Challenger R/T Scat Pack, and on more than one occasion it caused the kids at recess to turn and point at the muscle car, their jaws dropped in disbelief.
Kids are smarter than most adults give them credit for. They know something special when they see it. Maybe it was the booming tenor of the exhaust, or the sheer size of the beast, or its menacing black-on-black paint job. But when they saw this car, it got their attention.
That made me kind of happy because I like when young people show interest in cars. But it also made me kind of sad. Remember, these were little kids; I figured that by the time they start driving, there may not even be a Dodge Challenger anymore. If there is one at all, it will probably be a turbocharged four-cylinder hybrid or something.
That's depressing on so many levels. Don't get me wrong, the world will probably be better when we're all weaned off gas-guzzling 6.4-liter V8 engines like this one; there aren't many modern cars, American or otherwise, that dare to go that big anymore in 2014.
G/O Media may get a commission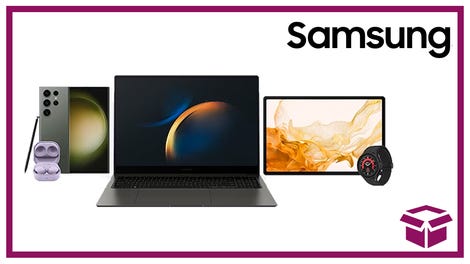 24 hour deals
Discover Samsung - Daily Deal
But we'll be losing something special because the Challenger is a special car. It is a link to our automotive past, modernized and weaponized to be faster than ever. And while this R/T Scat Pack is no Challenger Hellcat, it proves just how good the modern Challenger is before that 707 horsepower is added.
It's a car I didn't expect to like, let alone love, as much as I did.
(Full disclosure: Chrysler needed me to drive the 2015 Challenger Scat Pack so badly they dropped one off in front of my house for a week with a full tank of gas. The tank of gas didn't last long.)
What the hell is a Scat Pack, you ask? It's an old name, dug up from the 1960s days of Mopar glory, used to denote the best Dodges in one group. According to our friends at Allpar, it included the Charger R/T, Dart GTS and Super Bee. That's where the angry cartoon logo comes from.
Today on the Challenger, the Scat Pack slots in between the R/T and the SRT 392. Think of it as an SRT Lite, basically; you get the SRT's larger 6.4-liter V8 with 485 horsepower and 475 pound-feet of torque, plus an active exhaust, an appearance package and Brembo brakes. You don't get the SRT's adjustable suspension, or the larger six-piston Brembo brakes, or a few other goodies.
You also don't get the SRT badges or the right to stick on that "Ralph Gilles Is My Co-Pilot" bumper sticker you made at Cafepress, which could be sad for you.
Even though the Scat Pack doesn't get the full SRT treatment, or the obscene, mind-bending 707 horsepower of the supercharged Hellcat, it is a very good compromise. And it makes a strong case for itself as the best all-around Challenger there is.
Start it up. That's the only proof you need. Release the foot brake (I know), push in the clutch, and hold down the power button. The Scat Pack roars to life with a fearsome kind of authority. The sounds of the 6.4-liter Hemi and the active exhaust combine to fill your chest and your head with wild ideas of the mischief to come.
The Scat Pack is seriously loud, all the time, every time. Oh, you'll try to shift at reasonable levels to try and keep the noise down, because you know it's what you're supposed to do as a responsible human being; but you won't want to. At some point, you'll ignore that urge to be responsible entirely, because screw it, life's too short anyway.
Once you get away from traffic and law enforcement and all those other people who just don't understand, you can open up that Hemi for all its worth. Let me tell you, this thing can move. It's like a fire hose of power and torque, all the way to redline. And it puts your ears on blast the entire time, too. It's just phenomenal.
The Scat Pack may not be the Hellcat, but the sucker's still very fast. We're talking zero to 60 mph in the 4.5-second range and quarter mile times in the low 12s, and you better hold onto that steering wheel when you try that shit. And set aside some of your paycheck for tires.
My car, thankfully, came with a six-speed manual. An eight-speed automatic is also available, and that may be better for the drag racers, but I'll take the stick any day of the week. It's a TREMEC unit and it's good. Shifts are crisp and heavy, requiring some elbow grease. If they were just a bit shorter I would swear this was an aftermarket Hurst job or something. The knob, a ball connected to a thin rod and aimed at the driver, feels wonderful in your hand.
The clutch is easy to work with too, even if uptake is a bit high. Honestly, this car is ridiculously easy to drive with the manual, since it has so much torque you basically can't ever stall it unless you just completely suck at driving.
So once you get past the straights, how does it do in the turns? Given the 4,200 pound curb weight, surprisingly well, actually. It stays remarkably neutral and free of body roll in high-speed cornering. The steering rack is a bit on the numb side, but the suspension offers a tremendous amount of grip.
This thing corners better than you'd ever expect, but it's still encumbered by its massive size. One can be elegant swinging a sword, but not a battle axe.
Plain and simple, it's a huge car. It's longer and wider than some SUVs you're likely to encounter out there, and you can feel this in the drive. While much easier to see out of than the Camaro, most city driving will prove tricky. You will feel like a superhero when you manage to parallel park it. Then you can stop and admire how cool it looks.
My tester was black. Extremely black. Black as could be. It had glossy black paint, black wheels, matte black front and rear spoilers, and a black matte stripe running across the trunk.
The damn thing looked downright sinister. It was like Spinal Tap: The Car. How much more black could it be? The answer is none. None more black.
Inside, it was really, really red. Those are red suede seats with black leather accents. Not my favorite, to be honest, and the seats could have used more bolstering and better head rests.
The rest of the interior makes up for it by being pretty straightforward, and Chrysler's UConnect infotainment system remains one of the least irritating ones on the market. A choice between buttons and the touch screen is always nice.
Beyond that, it's comfortable, great for cruising, as you might expect. I can tell you that when you're driving windows down in the Challenger, and the sunlight and a breeze join you in the cabin, and you have the long hood and huge engine and open road all ahead of you, few things in life are better.
I know this review has been full of a lot of praise, and that's because — if you haven't noticed this yet — I liked it. So what were its flaws?
Well, there's the aforementioned hugeness of the Challenger. That takes some getting used to. That steering could use a lot more feel.
There's also the fact that no matter how cool you think you are behind the wheel, most people will probably think you look like a dick. That depends on whether you care or not.
The biggest downside to the Challenger Scat Pack, and it's a big one, is the fuel economy. Or rather, the lack thereof. It is terrible in this department. I averaged about 16 MPG when I had it, and I forgot to reset the counter at the beginning so it was probably worse than that. It also takes premium gas.
This car guzzles gasoline. It is not even remotely fuel efficient. It laughs at the idea that a car should be.
The Challenger is the anti-Prius. If the Prius was Batman (and the Prius is so decidedly not Batman, but just, like, go with me for one second) then the Challenger would be the spine-snapping Bane, necessary evil here to end the borrowed time we've all been living on.
Except Bane loses in the end. And the Challenger might too. There's nothing progressive at all about this car. It is an anachronism, a glorious salute to the way we used to do things, a way that cannot last given fuel economy and emissions requirements. We should be grateful it exists at all.
Among the current crop of American performance cars — and I haven't driven the 2015 Mustang yet so I don't know where it stands — the Challenger is the one that feels most like classic muscle cars I've driven.
It doesn't have track-optimized, Porsche 911-fighting variants like the Camaro, and it doesn't have the lightness and little turbo engine the Mustang has so Ford can sell it to Europeans.
It's pure America. It's us doing things our way.
So here are more numbers: base price on the R/T Scat Pack was $37,495, plus mine had the fancy interior and exterior packages, UConnect 8.4, and the $1,000 gas guzzler tax because it was a manual. It had some decent gadgets, like the huge backup camera screen and an incredibly useful alert system that warns you when someone's in your blindspot before you attempt a lane change. Total price was $44,175, which didn't strike me as bad at all for everything I got.
I asked myself, as I always do when I test something for Jalopnik: would I buy this car? I shouldn't like it. I live in a city full of environmentalists who look down on this kind of machine. I prefer pure sports cars, not muscle cars. I like saving on gasoline so I can spend my money on other things. I tend to favor handling over raw power.
But the Challenger won me over in every way. The answer is not only yes, but a hell yes.