The street-legal dragster of a Dodge Challenger SRT Demon may be dead, but its tricks sure aren't. The 2019 Dodge Charger SRT Hellcat is here, with the same 707 horsepower as it had before but some new features inspired by the Demon. It also comes with the option of a satin-black hood, for looks.

The 2019 Charger Hellcat isn't a drastic change in looks from the 2018 model year, as we could tell even in the teaser photos from May. The big difference was the addition of those two giant air intakes on the nose, which we thought could be extra cooling for a more powerful engine. Alas, not everything is meant to be, and the Charger Hellcat will stay at 707 HP, 650 lb-ft of torque and will come with an eight-speed automatic transmission and paddle shifters.
(This also might give us permission to make educated guesses on power for the yet-to-debut Challenger Hellcat, since its teaser photos had big new intakes, too.)
But even though the power figure on this Hellcat's 6.2-liter supercharged Hemi V8 is staying the same, as if we actually needed more power from a vehicle that comes with a key to tone down its existing 707 HP, it does have some cool new features.
G/O Media may get a commission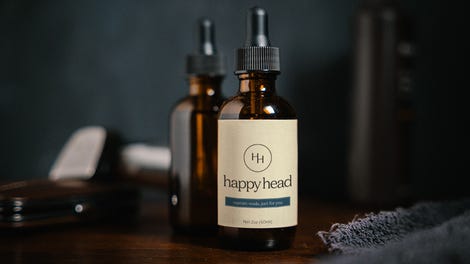 The Hellcat will get the Demon's After-Run Chiller and Torque Reserve features, with the chiller continuing to cool the supercharger and charge air cooler after the engine turns off. The Torque Reserve, as its name suggests, creates a reserve of torque for use upon acceleration from a standstill.

There are also the Launch Assist and Line Lock features, with the Launch Assist there to help prevent wheel hop and any subsequent damage upon launching the car and the Line Lock there to, well, keep the car in place while you're doing a burnout with the rear wheels.
All of the other new additions to the car are appearance things, like the option to get the hood painted in satin black, a new wheel selection and an Alcantara package for the interior.

Fiat Chrysler Automobiles didn't mention any price figures in its announcement of the car, but did say the 2019 Dodge Charger R/T Scat Pack will give a buyer 485 HP and 475 lb.-ft. of torque for under $40,000. Details on the 2019 versions of the million—alright, alright, six—other Charger trims can be read here.
Sedans aren't dead yet, at least. Holler when your crossover can do all of this.

Update, 12:22 p.m. The 2019 Dodge Challenger SRT Hellcat Redeye and Hellcat are out. The Hellcat Redeye will get 797 HP, and the Hellcat will get 717 HP—up from the typical 707 HP of the Hellcat name.