After driving the all-important, all-new and admittedly all-fantastic Volvo XC90 SUV, I was curious to see whether Volvo could cook up a mid-sized luxury sedan and wagon that can make one forget about the German or Japanese competition. After stepping out of the new Volvo S90 sedan and V90 wagon, I would say the job is done.

(Full disclosure: Volvo needed me to drive the new S90 and V90 so badly they flew me all the way to Spain and paid for all my food and booze. Kind people, the Swedes.)
A premium car is defined by its ride quality, its interior design, and first and foremost, its proportions.

G/O Media may get a commission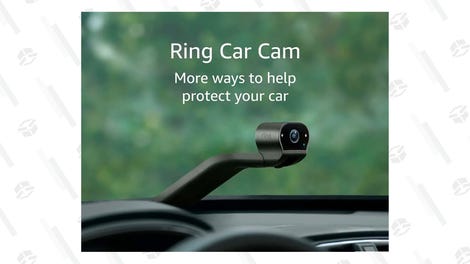 With the new S90, Volvo moved away from the traditional three-box form, ending up with a longer wheelbase, shorter overhangs and a very impressive dash-to-axle ratio for a front-wheel drive chassis. Design boss Thomas Ingenlath and his crew used very clean lines to make it look sleek and elegant, going quite a bit bolder at the rear to make sure you take notice of this one on the road.
I think the end result speaks for itself, both in sedan and wagon form.
Inside—in what Volvo calls a "Scandinavian Sanctuary"—there's more light thanks to the bigger glasshouse and the panoramic roof. The seats are exactly as good (and safe) as in other new Volvos, with better than average legroom at the back.

Ex-Bentley guy Robin Page's interior design team put a lot of effort into the quality of the touch points, so everything is diamond-cut or nicely padded, with the option of having a real block of gently cured and pleasantly shaped walnut as your trim as well.
That three-dimensional piece of wood really makes a difference, especially compared to the wooden film glued to a piece of aluminum you find in lots of more expensive cars, including cheaper Bentleys. Alternatively, you can go Piano Black, but why would you?

Yet the crown jewel of the interior remains the portrait layout touchscreen, which uses infrared to guess your intentions and comes with Apple CarPlay as well as Spotify and Android Auto (later on) without a full screen takeover, meaning you can use both your phone and the car's screen separately. Add a really fancy audio system, and all is set for a very relaxing drive, which you'll start by twisting a metal knob behind the gear leaver instead of pushing a button on the dash. We don't have Saab anymore, but we still have quirky Swedish touches like that.
The late pre-production test cars we drove were T6s with all the bells and whistles of the top of the line Inscription trim. This meant we played with all-wheel drive, 316 horsepower, and 295 lb-ft of torque from the supercharged and turbocharged 2.0-liter inline-four.

This version starts at $52,950 with deliveries beginning in July. Volvo says half of their U.S. buyers will go for these over the front-wheel drive T5s, which have 250 horses and 258 lb-ft of torque for $46,950, arriving in September. The hybrid T8, with over 400 horsepower and all the torque, will join the crowd next year.
Roll your eyes like a grumpy old person at the thought of owning an inline four in a luxury car, but this twin-charged 2.0 is an engineering masterpiece. Volvo says that the combined output of those four cylinders and the electric motor will reach over 600 horsepower one day, but for now, you get 316 very smooth horses and the flat torque curve you deserve.

To take full advantage of that, all you need to do is turn the S90 into dynamic mode, and with the eight-speed auto also doing a pretty good job, the Volvo will catch up to the Germans or the Japanese without a problem.
But the really clever bit is the suspension. The ride quality of the Volvo S90 truly sets it apart, and that's down to a double wishbone setup at the front (with the option of air suspension instead) and an integral rear link axle with a transverse leaf spring made of composite behind.

The hydraulic shock absorbers adjust themselves according to your settings but also taking your speed into account, making the car sharpen up once you really get moving even if you set the driving mode to comfort or eco. In dynamic, it's all about the body control, but the car never gets harsh or even close to uncomfortable, taking care of nasty potholes and bumps along the way without a problem. That's quite something and exactly what luxury buyers are looking for.

Mind you, the steering felt best in its most assisted form, which means you're likely to use your individual settings instead of the go fast mode set by the factory.
Then, there's the wagon, which is definitely going to America. The V90 is not your mom's car. It's an S90 made way more practical, and arguably prettier.
As far as the gadgets go, Volvo jammed a lot of active safety features into these models as it marches towards Vision 2020—a goal of zero deaths in its cars in just four years.

All these new Volvos come with large animal detection with automatic braking, lane keeping that is also supposed to keep the vehicle on the tarmac if possible and the upgraded version of Pilot Assist, which will now work at highway speeds without the need of a lead vehicle.
Not hitting deer, elk and moose is great for your health, but to be fair, Volvo's semi-autonomous system remains with one leg on the pointless side. While it can help in traffic on the highway when very little steering is needed, it still requires your hand on the wheel almost as often as off it, which makes the whole experience confusing and quite frankly less safe than with you doing the full job.
No problem though, since it will never force itself on you and the rest of the safety features will also back off if you decide to overwrite their actions.
Volvo says the S90 and V90 are the cars you buy to reward yourself, and all they want is five percent of a market where buyers don't seem to be too loyal to their BMWs. What's for sure is that their offering comes with a little bit more space and equipment as standard than the competitors, and America loves a good value.

This Scandinavian surprise also rides, looks and feels like a proper luxury car, and the biggest issue we had with it so far was that the navigation on that nine-inch touchscreen doesn't have a magnifier button like all the digital maps do on this planet. Pinch and zoom doesn't really work on the move, dear Volvo.
But if that's the only real complaint I could muster about both of these cars, then the executives at Audi, BMW, Mercedes and Lexus may just have something new to worry about.
2017 Volvo S90 T5 FWD Momentum Specs
Engine type
Intercooled Turbo Regular Unleaded I-4
Transmission/Drive
Automatic w/OD