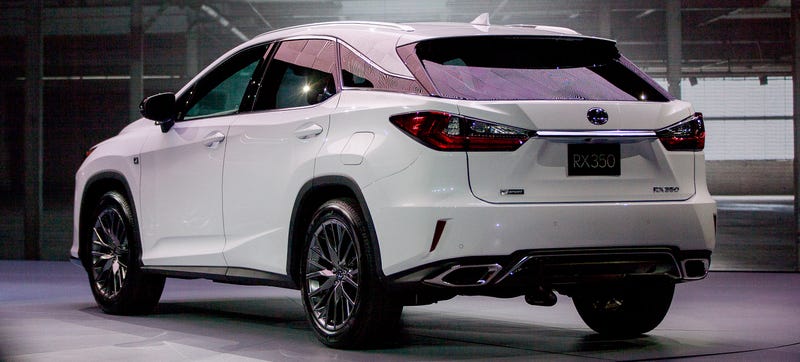 The 2016 Lexus RX will come with a package with just about every driver assistance technology on the market. That's nothing new. The difference is with the Lexus it's gonna be really cheap.
Given that this is the first time we're seeing the new Lexus RX, I'll take this time to give a brief overview of the car.
It's as weird looking as the rest of the Lexus range.
It's as boring as every other Lexus RX ever.
It's going to get Lexus' upcoming direct injection 3.5 liter V6 with 300 horsepower on cheap gas.
It's going to have an eight speed transmission.
It's going to have a wide 12.3 inch screen protruding from the dashboard.
The interior looks good.
See? Not bad.

OK, with that out of the way, let me say that this driver assistance package is interesting.
You'll get auto high beams, a pre-collision warning system, lane keep, and radar cruise that will bring the car all the way to a full stop. Price? Less than $650.
If this trend continues, we're not far from all of this being standard.
Photo Credits: Ian Merritt