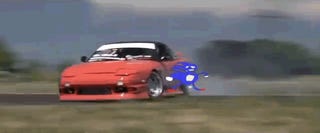 Breh, no dice on that one.
Nope.
Drift Team Animal Style got this shorty clip, shot by Brandon Kado and edited by Will Roegge.
If this shooting style looks familiar, congrats. Now you know you're cool and you've seen cool videos on the Internet.
Tell your friends.
---
Contact the author at raphael@jalopnik.com.