When Tesla chief executive Elon Musk handed over the first 30 Model 3 sedans to reservation holders last Friday, he warned employees they'll be in "production hell" for the next several months. It was a curious remark, as Tesla employees have been voicing concerns about workplace injuries since earlier this year. Employees reiterated those points in a letter to Tesla's board Monday, and demanded answers to questions about pay transparency and safety.
"We're tired of suffering preventable injury after preventable injury," said Michael Catura, a production associate at Tesla, in a statement. "It impacts morale, it slows down production and it's of course traumatizing and financially difficult for the affected person. We want to know what the company's plan is to address this problem, and to see whether or not any progress is being made."
The letter, signed by the Tesla Workers' Organizing Committee, said it believes in Tesla's mission to build a mass-market, emission-free electric vehicle. But the committee cites a number of ongoing issues, and it requests access to a safety plan and clarity on pay and non-retaliation agreements for employees trying to form a union. Earlier this month, a group of 10 factory employees presented a petition with questions about how workers are paid and how raises are distributed. BuzzFeed reported that about 400 employees had signed the petition.
The committee said it has yet to receive a response from the company.
"We have raised these issues repeatedly, but they remain unresolved," the letter to the board said. "Your guidance navigating them would be invaluable as we work to become the most profitable and productive auto company in the U.S."

G/O Media may get a commission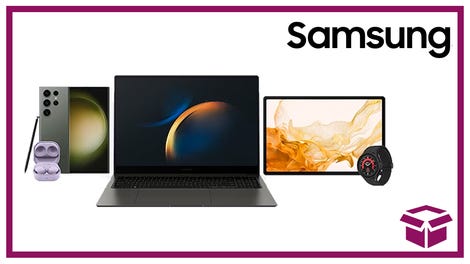 24 hour deals
Discover Samsung - Daily Deal
A spokesperson for Tesla didn't immediately respond to a request for comment.
The committee says one of the "most serious issues" pertains to health and safety. Back in May, injury rate data showed that the factory's Total Recordable Incidence Rate (TRIR) in 2014 and 2015 outpaced the industry average of 6.7, at 8.4 and 8.8 respectively. (Tesla, in a blog post, said its rate at the end of 2017's first quarter dropped to 4.6, well below the industrywide average.)
"Severe incidents frequently impact morale and cause delays in production," the committee's letter said. "We are losing great workers who are valuable to both our production team and to their families while they spend time on medical leave, recovering from preventable injuries."

The workers also said there's no "clear policy" for how employees are evaluated and could advance within the company.
"Many of us have worked hard for years with the vague promise of a raise, to no end," the letter said. "We experience a great deal of workforce turnover due to the financial insecurity that we face at Tesla, and we strongly believe that a defined understanding of success and reward will have an impact on product quality."
Musk has been more or less silent on the United Auto Workers effort to unionize the Fremont plant, saying he didn't think it would benefit workers and isn't "likely to occur."
The union effort is expected to continue unabated through 2017, as Tesla ramps up production of the $35,000 Model 3. Musk has estimated that Tesla can produce 20-25,000 Model 3s by December, and he hopes to increase the company's production to a half-million vehicles by the end of 2018.
And that, he said, isn't going to happen easily.
"Frankly, we're going to be in production hell," Musk told Tesla employees Friday night. "For at least six months, maybe longer."