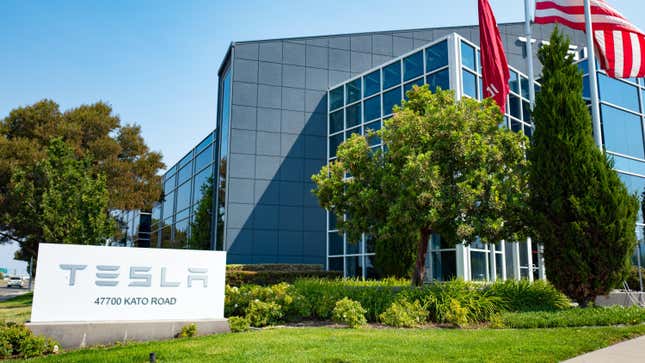 Tesla has been ordered to rehire Richard Ortiz, a previously fired pro-union employee, after a federal appeals court ruled that Tesla and its CEO, Elon Musk, broke the law in firing him, Wards Auto reports. The Fifth Circuit Court of Appeals upheld a previous ruling from the National Labor Relations Board from back in 2021 that found Musk's online threats to take away stock options if employees unionized amounted to unlawful coercion. At the time, the NLRB also ordered Tesla to rehire Ortiz with back pay.
Ortiz reportedly plans to return to work and continue his efforts to unionize Tesla's Fremont factory. "This is a happy day where my rights were finally vindicated. I look forward to returning to work at Tesla and working with my co-workers to finish the job of forming a union," Ortiz said in a statement released by the United Auto Workers.
Shawn Fain, the newly-elected president of the UAW, also released a statement saying, "Here is a company that clearly broke the law and yet it is several years down the road before these workers have achieved a modicum of justice. For the workers who make these companies run, it's not about electric vehicles or internal-combustion vehicles. It's about justice on and off the job."
The union had previously been building support among workers as workplace injuries rose and the union helped workers file complaints over alleged safety violations. Since Ortiz and several other pro-union employees were fired, though, the push to unionize the Fremont plant has largely stalled. That's partly because the UAW chose to wait for Ortiz's case to play out in court.
"I was fired for trying to better the lives of my co-workers," Ortiz said after he was fired back in 2017. "I always felt this was a worthy fight. I knew it wouldn't make me popular with management, and I knew there was risk – but people are getting hurt. People are being paid less than they're worth. And people are being treated unfairly."