Good Morning! Welcome to The Morning Shift, your roundup of the auto news you crave, all in one place every weekday morning. Here are the important stories you need to know.
1st Gear: Mo' Problems
Now comes the part where traditional car dealers say "I told you so."
Despite ramping up production for its two models, Tesla said recently that it struggled to get cars delivered to customers in Q2. CNN Money reports that even if Tesla can deliver another 50,000 cars this year, that's only 80,000 cars total in 2016, at the lower end of its goals—and a very far cry from the 500,000 cars it plans to build (and presumably deliver!) in 2018.
The electric car maker announced it delivered only 78% of the 18,345 cars it built in the second quarter. The difference - a large jump in the number of cars that are on their way to dealers. It said there were 5,150 cars on trucks and ships at the end of the quarter, roughly twice as many as were in transit at the end of the first quarter.

It's another sign of the growing pains for the upstart automaker, which is preparing to launch its first moderately-priced car, the Model 3, at the end of 2017. The company faces challenges in making the next step toward becoming a mass market automaker rather than the niche luxury automaker it has been up to this point.

Tesla blamed the jump in undelivered cars on its "extreme" manufacturing ramp-up at the end of the second quarter. The company forecast that it would deliver about 50,000 cars in the second half of the year, up from 30,000 in the first six months of 2016.
No wonder they didn't tell investors about the, uh, incident.
2nd Gear: UK Car Sales Are Down Thanks To Brexit
The effects of the UK's pending economic shitstorm are already being felt in the automotive sector, reports Reuters (via Automotive News Europe)
UK new-car registrations fell for only the second time in more than four years in June, prompting an industry body to urge the government to boost economic confidence to avoid further drops after the country voted in a referendum to leave the European Union.

Sales in June fell 0.8 percent to 255,766 units, the Society of Motor Manufacturers and Traders said today.

The SMMT said it was too early to link the fall to the shock result of the June 23 referendum on membership in the EU, but nevertheless urged the government to help bolster confidence in the economy. Since the vote the value of the pound has plummet to a 31-year low point.
G/O Media may get a commission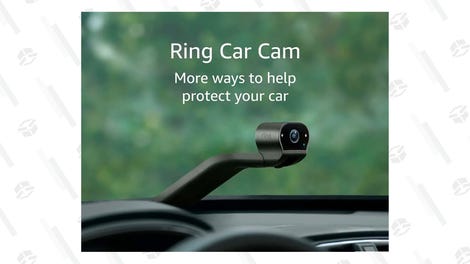 3rd Gear: Volkswagen Teams With LG For Connected Car Platform
Volkswagen and South Korean electronics giant LG announced a partnership today to "jointly develop a connected-car platform" that allows vehicles to communicate with external devices, presumably other cars in particular. Via Automotive News:
LG, in a statement, said it and Volkswagen will work to jointly develop over "the next few years" technologies allowing drivers to control and monitor devices in their homes such as lights and security systems, as well as in-vehicle entertainment technologies and an alerting system for drivers providing "recommendations" based on real-time situations.

Automakers and technology companies have been forming partnerships in recent years, as the race to develop self-driving cars has created need for more sophisticated components and software that will allow vehicles to seamlessly communicate with various external devices and servers via the internet.
4th Gear: VW May Take Stinky Buses Off The Road
Part of the $14.7 billion Dieselgate settlement includes Volkswagen having to pay $2.7 billion into an "environmental remediation fund."
What will that entail, exactly? Bloomberg reports it may help get polluting older buses off the roads, for one:
That could mean grants for new school buses, upgraded port facilities and cleaner tractor-trailers.

"This won't solve the problem of older, high-polluting, legacy diesel vehicles — but it should take a big chunk out of it and result in cleaner air for all," said Paul Billings, senior vice president for advocacy for the American Lung Association.

Several companies stand to gain from the influx of money: Engine-makers and truck-producers such as Cummins Inc., Caterpillar Inc., Peterbilt Motors Co. and Volvo AB have benefited in the past from federal funding to build environmentally friendly trucks or upgrade older vehicles' engines.
Thanks, VW!
5th Gear: NACTOY!
You guys, they announced they vehicles eligible for the North American Car and Truck/Utility of the Year yesterday, the award where all the best and most beautiful journalists pick the most wonderful car around.
Does it matter? Of course not. And no buyer knows or gives a shit. But just in case, here's the Detroit Free Press:
Vehicles eligible for the truck award include pickups and vans that are intended primarily for commercial use, like the Ford Transit Connect and Ram Promaster.

GM leads the list, with eight entries, Volkswagen group is next with six, followed by Mercedes at with five, Nissan and Hyundai/Kia with four each, Ford and Fiat Chrysler have three apiece and BMW, Honda and Jaguar Land Rover with two each. Several automakers, including world sales leader Toyota, each have one vehicle on the list.

The list of eligible vehicles includes some that will go on sale later in the year and others that jurors have already had a first chance to evaluate. The list will change as some models are delayed and other arrive earlier than expected.
Truly thrilling stuff for marketers everywhere.
Reverse: Au Revoir Fangio
Neutral: Can Tesla Meet Its Aggressive Sales Targets With Its Current Model?
Direct sales have their advantages, but dealers may be able to move metal faster. What's Tesla to do?