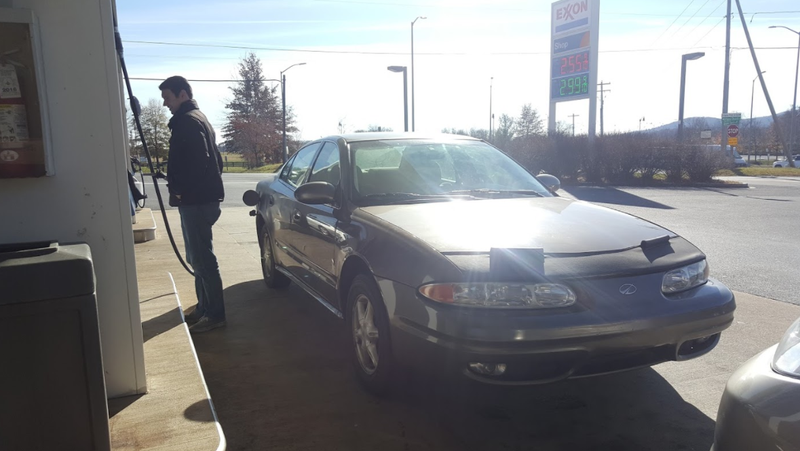 Last month, I bought a dilapidated 2001 Oldsmobile Alero for one (1) dollar. After getting this relic of a bygone General Motors era up and running, I put it to the test this past weekend with 1,400 miles of crowded, pre-Thanksgiving American interstate. Now I think I might be in love.

I don't know how this happened, but my $1 Oldsmobile Alero—with its unknown service history and only recent "running" status after 11 months in a coma—is now my best car. As such, I'm taking it on a 1,400 mile road trip. God I hope I don't have to celebrate Thanksgiving on the shoulder of a Pennsylvania interstate.

A few weeks ago, I bought a 2001 Oldsmobile Alero for $1 from a friend who just wanted the non-running junker out of her driveway. My plan was to destroy the car in an upcoming video series, but those plans have now changed; I've decided to trade the N-Body sedan for a ruined 2003 Kia Rio.

I bought my $1 Oldsmobile because I needed a sacrificial vehicle for a diabolical project I have planned. The problem is, after getting this Alero's "Quad 4" engine running beautifully last weekend, I'm having second thoughts. Should I destroy what might be the best vehicle in my fleet?

New to my fleet is a 2001 Oldsmobile Alero that I purchased for the price of one of those tree-shaped air fresheners. While it might seem like an unusual purchase considering my affinity for old Jeeps, The $1 Oldsmobile has one key trait that helps it fit right in with the rest of my collection: it doesn't work (and…