Good morning! Welcome to The Morning Shift, your roundup of the auto news you crave, all in one place every weekday morning. Here are the important stories you need to know.

1st Gear: New Study Says Leaving NAFTA Could Cost Up To 50,000 Jobs
The fourth round of North American Free Trade Agreement renegotiation talks between the U.S., Mexico and Canada started yesterday in Virginia, and for a lot of people in the auto industry (especially the approximately 870,000 employed by parts suppliers), quite a bit rides on the outcome.
The Motor and Equipment Manufacturers Association, a lobby group for car parts suppliers, commissioned The Boston Consulting Group to run an independent study exploring the effects withdrawing from the North American Free Trade Agreement—which allows tariff-free trade across the three countries' borders—would have on the auto industry.
The study, which the lobby group presented in a policy panel in Washington D.C. this week, claims that ending NAFTA would result in a "reversion to tariffs under World Trade Organization rules" Reuters reports. This would make it more expensive for U.S. suppliers to ship goods from the U.S. to Mexico and Canada, and that, as The Detroit News writes, could cost the U.S. a number of jobs.
G/O Media may get a commission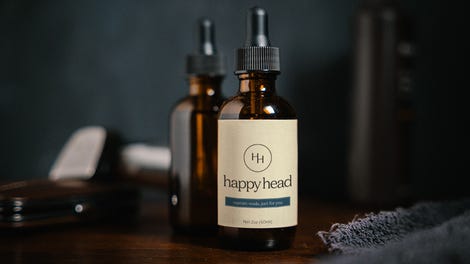 From the story:
The study...found that a 35 percent tariff that would be placed on auto parts that are made in the U.S. and shipped to Canada or Mexico without the trade agreement's duty-free treatment would result in a job loss of 25,000 to 50,000 in the parts supplier industry.

"Costs due to a 35 percent tariff could decrease supplier content from 65 to 61.5 percent, potentially impacting supplier volume and thus manufacturing jobs," the group said. "Employees working for suppliers with content that is most likely to be removed are most at risk."

You can read a summary of the study here. It is not the first to claim that leaving NAFTA could cost Americans tens of thousands of jobs.
2nd Gear: The Strike At The Canadian Chevy Equinox Plant Remains A Shitshow
Speaking of trade deals, General Motors' strike at the CAMI Assembly plant in Ingersoll, Ontario appears to be going nowhere, with the roadblock being tensions over trade relations between the U.S., Canada and Mexico, Bloomberg reports. Here's what the issue is, according to the news site's source at GM:
GM is trying to negotiate a collective bargaining agreement while the Unifor union seems to be more focused on negotiating a trade agreement, the official said. While most of the economic issues are resolved, according to GM, the main sticking point is Unifor's demand that the Ingersoll plant be designated the lead producer for the Equinox, meaning any production cutbacks would affect Mexico first.
The story continues with a quote by President of Canada's Unifor trade union, Jerry Dias:
Does trade have everything to do with this? Yes, of course it does...This is what the whole fight is all about, this is about fixing a colossal disaster of a trade deal.

Considering how the crossover segment is doing right now in the U.S., it's no surprise that the Chevrolet Equinox is among GM's best sellers. It's this fact that makes the strike such a big deal for The General. Earlier this week, Automotive News wrote that the "Stockpiles of the Equinox...are quickly drying up." But GM didn't seem that concerned, telling the news site:
We believe we have sufficient inventory and production to meet demand while negotiations continue.

Now, at least according to Bloomberg's source at the company, GM is looking into "alternatives" for Equinox production as the strike—which started over concerns of job security—continues onto its fourth week. Those alternatives, according to MLIVE, may include making more Equinoxes at GM's two plants in Mexico. This idea, unsurprisingly, didn't sit well with Dias, who tweeted this:
Tensions over trade relations remain high in North America, and clearly, the auto industry is among those hardest hit.
3rd Gear: Volkswagen Wants To Make Its Brands More Distinct
Last week, Reuters wrote a report about how VW was allegedly concerned about competition from Skoda, a brand within the Volkswagen Group family. Its cars are a lot like VW's, as are the ones from Spain-based brand Seat.
It seems those tensions between VW and Skoda were real, as the news site wrote yesterday that CEO Matthias Mueller said he planned to "make [Volkswagen's] three mass-market brands more distinct to reduce overlaps and defuse tensions within the carmaking group." The point here, is to try to keep the company as efficient as possible and reduce brand overlap, particularly as VW gears up to spend serious coin on electric vehicle development, with Mueller saying at a strategy meeting in Wolfsburg:
The key challenge is (to achieve) a perfect market coverage with clear territories for the brands...We must now be able to better use the synergies that our unique alliance of brands offer than we have done to date.
From here, VW's next step, Reuters reports, is to "pursue greater differentiation between its premium brands and expand the strategy to other regions." Tension between brands within the same company seems a bit awkward, but it's a real problem in business, and one that VW is now on a mission to tackle.
4th Gear: 2018 Mustang Fuel Economy Numbers Are Up Thanks In Part To A Piece Of Duct Tape
Earlier this week, Ford announced fuel economy figures for the 2018 Mustang, and—despite changes that yielded 30 lb-ft more torque on the four-banger (thanks to an "overboost" feature) and 25 more horses/20 more lb-ft on the V8 (thanks to its use of both direct and port injection)—mileage numbers are up.
The automatic EcoBoost Mustang increased its fuel economy figures by 2 MPG highway, 1 MPG combined, while the manual version cranked up the highway milage by 1 MPG, and combined economy by a single MPG. The manual Mustang GT saw no fuel economy changes for 2018, though the automatic saw a 1 MPG increase across the board.
Obviously, the new 10-speed automatic, as well as the aforementioned powertrain changes contributed to the increased economy, but Ford points out in its press release that aerodynamic changes played a part, too. The company tells a story about a dynamics engineer who complained about the 2018 Mustang prototype's response during track testing. That's when an Aerodynamicist named Jonathan Gesek broke out some duct tape:
Gesek applied a simple strip of duct tape over the lower gap of the grille. The goal was to reduce what is known as front-end lift. Del Zio re-tested the car, paying attention to the vehicle's response when cornering at high speed. The result: a better-handling car and a modified grille.

"That little strip of tape made all the difference," Del Zio said. "The key to the subjective is confidence. At the end of a straightaway, what confidence do you have in being able to brake and make a turn? Things start to come up fast at 155 miles an hour."

In recent years, Gesek and Del Zio devoted hundreds of hours to improving the aerodynamic performance of the new 2018 Mustang, helping maintain or improve upon EPA-estimated fuel economy ratings over current models by up to 5.6 percent.
Ford says Gesek's tape led to changes that yielded up to 3 percent reduction in drag on the EcoBoost car, which has a lower nose, bigger front splitter, rocker shield for better underbody flow, and standard active grille shutters.
5th Gear: Volkswagen Jetta GLI Loses Its Manual Transmission
The Volkswagen Jetta GLI is, in some ways, the sedan version of the legendary sporty hatchback, the Golf GTI. Over the years, the GLI has distinguished itself over the rest of the Jetta line with a potent 2.0-liter turbo engine, sporty wheels and exterior trim, unique interior bits (like a special steering wheel and red seat stitching), and a performance-tuned suspension. In fact, when the current generation of Jetta launched in 2011, the GLI was the only trim that got a multilink rear suspension instead of a torsion-beam.
In some ways, the GLI represents the last bastion of hope for enthusiasts yearning for a small VW sedan that isn't dull. But alas, for 2018, it appears that the "GTI sedan" is losing its six-speed manual transmission.
The good news is, this may not be a permanent move, with Motor Authority reporting:
A VW spokesman told Motor Authority that, due to the short 2018 model year of the Jetta GLI, it didn't make business sense to offer the manual transmission for 2018. A new Jetta is around the corner for the 2019 model year and will go on sale next calendar year.
Whew. There is still hope for Jetta enthusiasts.
Reverse: GM Company Becomes GM Corporation
From automotivehistory.org:
On this day in 1916 General Motors Company officially changed its name to General Motors Corporation when it incorporated under Delaware law and acquired all stock of the former General Motors Company. Consequently, the General Motors Company stock was retired. Today it is legally named General Motors Company LLC but is simply known as General Motors and commonly referred to as GM. The current company was formed in 2009 after filing for bankruptcy. It purchased the majority of assets of "old GM," including the name.
Neutral: What does VW do about keeping its brands from stealing sales from one another? Have they done a good enough job distinguishing each brand in the U.S. and abroad?