Oh Sports Illustrated. You make some lovely swimsuit issues and certainly know about some sports. But nope, you do not know motorsports. Juan Montoya is not going to race in F1 again.
See, SI, there's this resource on the internet called Google. It's a search engine. You type something into it and it gives you information. Say, what happens when you type in Juan Montoya?
This:
G/O Media may get a commission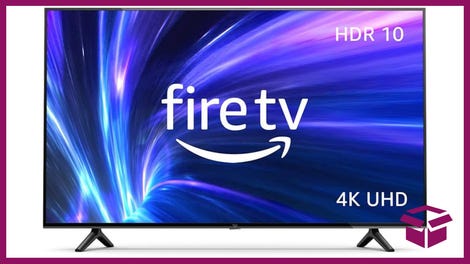 42% Off
Amazon Fire TV 50" 4K Smart TV
Not only is SI clearly wrong about where Montoya is going, but they've been wrong for 17 hours. It seems like they just don't care. Who is editing this place?
They also say he's returning to Formula One with "Chap" Ganassi. It's Chip Ganassi. And he's returning to IndyCar. If you're going to write about something like this, at least put in some effort. Google. Ask.com. Lycos. Something.
Don't just assume whatever you write is totally correct. That's ridiculous. Come on.
Hat Tip to Marshall Pruett!