Every time the Canadians post something about Micra Cup—their very own series for tiny peanut Nissans—I feel pangs of jealousy, not to mention the need for some Timbits. I also think, "Y'know, we need this with a car we get in the United States!"

In case you've never seen it before, Micra Cup is a good reason to be jealous. Look at this! Look at it.

That's one close field of tiny hatchbacks, all riding on the smallest slicks I've seen outside of a British-Leyland-filled vintage race. It's madness, and it's perfect.

The closest thing we have south of the border at the moment is Pirelli World Challenge's B-Spec, which is fabulous in its own right. B-Spec is simple and great: take a bunch of subcompacts that look like they'd be a blast to toss around a race track, and toss them around a race track like a bunch of madmen. These are the last cars you'd expect to be in a pro racing series, yet here they are. It's weird, wonderful and all that's right with the world in one little-car series.

Still, B-Spec (or more officially, TCB) isn't just a varied field with multiple makes and models, but it tends to run with several other classes. That TC/TCA/TCB field sometimes feels like sensory overload: here's a Miata battling a Porsche, a slightly different TCA field in the middle and way at the back, we might see a Mazda2 putter on through if we're patient.

G/O Media may get a commission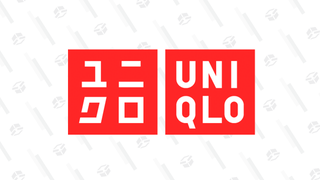 Year-round basics
Uniqlo Summer Sale
It's fun being able to pick favorite cars and root for them, but true spec series are fun for different reasons. Everyone's in the same car, and the lock-down on modifications also usually means that costs are kept relatively reasonable. Porsche GT3 Cup, for example, isn't just one of my favorites because they're racing my favorite car of all time—it also produces some ridiculously close racing because everyone's in the same 911.

Not everyone has GT3 Cup money, though. Many of us don't even have MX-5 Cup money. We need something smaller. Cheaper. Nuttier. We need Spec Mirage.

Why the Mirage? Obviously, we don't get the Micra. We do get one of the Micra's competitors here, though, and it's the Mitsubishi Mirage. Admittedly, I'm a bit of a Mitsubishi homer. I have one very good reason why I'd like to see Mitsubishi continue to sell to the United States sitting in my carport: a Lancer that still runs, and won't die. It's like the Energizer Bunny of daily drivers, and I need to continue to have decent parts availability for it.

The Mirage is the car that's saving Mitsubishi's presence in the United States. It's cheap. You can get it with a manual, and in great colors like bright green and fuschia. It's worth noting, and celebrating.

With the Evo going away, a base Lancer that's long in the tooth, and no real hoon-car in the works as far as I know, I feel as if Mitsubishi is sort of floundering without a brand identity. "The cheap car company" may work for now, but it won't move the company's more expensive inventory.

I, like many others, miss the days when Mitsu went racing. They almost felt like an alternate-universe Mazda for a while—a Mazda that liked turbos and dirt.

So, let's hoon their newest hoonable: the Mirage. This wouldn't be the first time Mitsubishi had a one-make series, either. Look at the fantastic Lancer Cup from Brazil, with a field consisting entirely of Evos, with two different levels of prep:

Unfortunately, the Evo's production run ends soon, so an Evo spec series is probably a non-starter. The Mirage just came out, though, but most people regard it as dowdy and cheap.
Racing, however, makes everything cool. Put Mirages in the hands of a bunch of privateer teams, support the series with cheap parts, and voilà: instant cool. Even better if it can be a series that leads somewhere—an entry into a higher-level series, sponsorship for the next year, etc.—or if race weekends can be an opportunity for Mitsubishi owners to gather and hang out, not unlike how Porsche or GM often hosts car corrals and activities for fans.

Clearly, Spec Mirage wouldn't work as a standalone, headlining series. Part of what the Micra Cup has done well is latch onto good weekends where this insane little hatchback dogfight goes on around other races that people want to see. It even supported the Formula One Canadian Grand Prix this year!

On its own, or as a club series, Spec Mirage would probably get lost in the millions of other spec races and cheap-car classes out there. As the cheapest way to race during a weekend like the United States Grand Prix, though—I think people would jump onto that and finally make the Mirage cool.

If seeing neon-hued cars the size of Timbits go door-to-door, corner on two wheels and hop curbs doesn't sound like a fun time, I'm not sure what does.

If Spec Mirage is a hit and Mitsubishi decides they like motorsports again, who knows where it might lead? The Mirage is about the right size for a WRC effort, you know. (Ahem. Hint hint. Do that next.)
Photo credit: Mitsubishi

---
Contact the author at stef.schrader@jalopnik.com.