The massive leak of Sony Pictures emails and information is full of all kinds of embarrassing, unpleasant stuff. But it's not all bad. In fact, some of it is downright beautiful, like this exchange between Sony Pictures Television President Steve Mosko and Jerry Seinfeld about putting a Porsche 911 engine in a '70 VW Bus. Oh, yes.
Here's how it all starts, innocently enough, with a question a child might ask, but not a childish question:
Subject: Vw bus

From: <steve_mosko@XXXXXX>

Date: March 15, 2014 at 3:09:34 PM EDT
To: "Jerry Seinfeld" <XXXXXXXX>

Is it true you can put a Porsche engine in place of existing 75 hp engine? Easy fit? Can't believe I'm asking this question
Oh, Steve. I can believe you're asking that question, because I choose to believe in dreams. Also, That bus wasn't even making 75 HP, I'd be willing to bet.
Here's Jerry's delightful response:
From: Jerry <XXXXXX>

Date: March 16, 2014 at 3:48:50 AM GMT+8

To: "Mosko, Steve" <XXXXXX>

Subject: Re: Vw bus

Oh baby! Lovin this question..

You better believe it sweet cheeks! Let's get it on!

I put a Porsche engine in a '65 VW Bus in 2004 and drove it from Santa Monica to Massapequa Diner on L.I. with three guys I went to High School with.

Jerry

Awesome!!!
Agreed, Jerry, that is awesome. I'm not sure if Jerry put a 356 or 911 engine in his bus, but good old Steve isn't settling for anything less than six flat cylinders. From another email, where he's describing his project:
On Jul 28, 2014, at 3:12 PM, "Mosko, Steve" <Steve_Mosko@XXXX.com>

>> 1970. Mint condition. Have a Porsche 911 engine going in as we speak!!!! Let's race. I could do a documentary on all the wonderful stories complete strangers tell me about their amazing memories ...love it. Steve
G/O Media may get a commission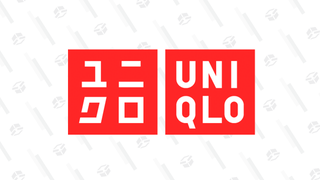 Year-round basics
Uniqlo Summer Sale
Based on other emails, it appears that the work on the bus was done by Old Speed in Paramount, CA. It looks like Russell Ludwig did the work on the conversion, and it seems Jerry arranged it:
From: Jerry [XXXXXX]

Sent: Tuesday, September 16, 2014 9:16 PM

To: Mosko, Steve

Subject: OldSpeed Air Cooled VW Specialists

Russell Ludwig is the owner and did the work on your VW.

xxx-xxx-xxx

Jerry
Not shockingly, Steve is very excited after he receives his very upgraded Bus:
To: Jerry <XXXXXX>

Is it weird that this excites me more than sex. ? I'm speechless jerry. Thank you....Steve.
No, Steve, what you're feeling is normal, and healthy. You've now got a box-shaped vehicle with about 5-10x the power it had from the factory. Some swelling of the genitals is to be expected.
Finding this in all that mess of Sony emails is like discovering a gold corn nugget in this massive turd pile. No matter what else is discovered, at least we can all appreciate the joy of a 911-powered VW Type II.