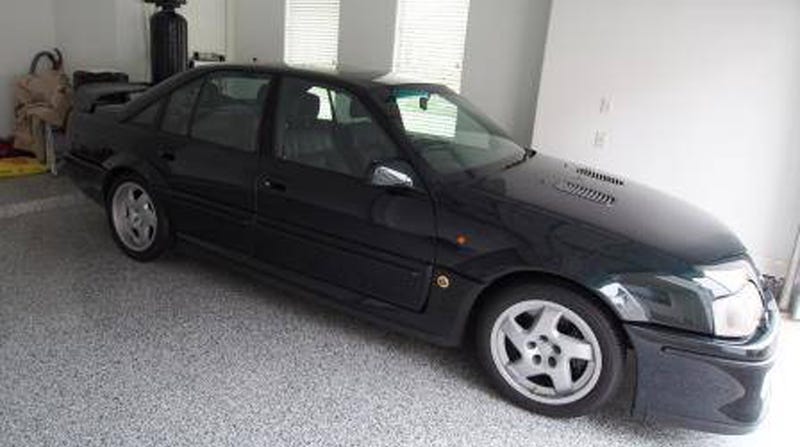 The Lotus Carlton was way too fast and powerful for the prudes in England, but Texans can handle it just fine. Somehow — and don't ask me how! — a Carlton made its way down to the Houston area, and now it needs a new home.
Up for grabs on the Hemmings classifieds is this 1992 Lotus Carlton. It's UK spec, right hand drive, and somehow road-legal in our freedom-loving country. The seller claims it's the only one of its kind in the U.S., and for all I know he's probably right. This is definitely something of a unicorn.
A twin-turbo unicorn with 377 hp and 419 lb-ft of torque, of course, and a unicorn that was so damned fast it was a popular getaway car for armed robbers in England. That's a ton of power even today; in its day, this tweaked-out Opel was a monster.
This sterling example with a mere 72,000 miles can be yours for just $38,000. The seller says it also comes with a bunch of Lotus Carlton memorabilia, so it's destined to be a great collector car. And possibly an accessory in whatever upcoming felonies you might have planned.
Any takers?