Oh boy is there some good stuff for sale on my local Detroit-area Facebook Marketplace, and that's bad because I've already got nine cars, and frankly I can't buy another. At least, not now. But the solution is simple: You readers will just have to buy all of these from under me. Please?

I'll start with the most expensive one on my list of Someone Please Hold Me Back-mobiles, but arguably the best deal. It's a 1965, allegedly all-original Ford Thunderbird, and it looks to be in great shape.
The seller says this Landau edition T-bird has a 390 cubic-inch motor under the hood with only 80,000 miles on it. "This is a numbers matching car and is 100 percent original and has been sitting for what I would believe to be 25+ years," the listing reads.
Apparently the motor runs, and neither smokes nor knocks, though the vehicle does need some fuel system and brake work. Unfortunately, this being a Michigan car, it's not truly rust free, with the floors and trunk "needing attention."
G/O Media may get a commission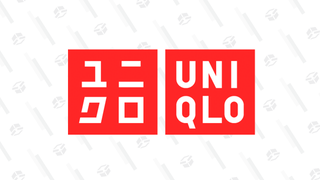 Year-round basics
Uniqlo Summer Sale
Depending on how bad those floors are, the $5,000 or best offer price could be tempting. If it just needs a few squares of sheetmetal welded into place, this could be a smokin' hot deal for an extremely classy machine.
On the other end of the spectrum, we have a manual 1988 Ford Festiva 
for sale for only $350. That's dirt cheap for this little Ford with Mazda roots, even if it doesn't run, because this car doesn't look to be too rotted out, and it comes with not one, but two motors!
If you're on the hunt for a car for the Gambler 500, look no further, for the Festiva is a proven winner.
While we're on the topic of cheap little four-cylinder American shitboxes, this 1979 Chevy Chevette shown above is for sale for $450. There's not much info on it, other than that the little motor is apparently backed by an automatic (a three-speed auto if it's stock).

But despite the lack of info, at $450, can you possibly go wrong? Actually, this being a Chevette, maybe you can, actually.
Just look at that 1953 Cadillac 62  above. It's dripping with soul thanks to that classic '50s design, with the huge chrome bumper, chrome trim everywhere, and epic hood emblems.
Sadly, this car's motor needs some cylinder heads, it's got some "small rust spots through the floor," the interior is torn, and—worst of all—there's no title. Which is why the seller is selling for only $1,500.

I'm half inclined to buy it solely as a lawn ornament. It looks that good.
If you're a Michigander willing to venture into the dark abyss that is Ohio, there's a gorgeous blue 1965 Imperial Crown Coupe for sale there for a meager $3,500.
Yes, not a Chrysler Imperial, but an Imperial, since this was during that era when Imperial was Chrysler's most premium brand. The machine here is a body-on-frame, 413 cubic-inch (~6.8 liter) V8-powered luxomobile, and it actually looks to be in decent shape aside from that passenger's side front fender.
If you've read through all of these suggestions, and were displeased with the lack of truckishness, check out this green-on-green 1977 Ford F-250.:
Man I love how these had the Ford letters integrated into the top of the grille. And this truck, with a huge 460 cubic-inch (~7.6 liters) V8 and green bench seat, is about as cool as a pickup truck can get, sans its automatic transmission (though I appreciate a nice column-shift).
It's a big beast with a custom cab, an eight-foot box, and a big wooden enclosure affixed to the bedsides—painted green to match the sheetmetal and the interior, of course. There's a bit of rust, but this pickup only costs $1,950, so who cares about a bit of rust? (Though, who knows how much is hiding underneath).
Finally, it's time to conclude this roundup with the greatest $100 Facebook Marketplace find in the history of humankind:
"Motor."

What kind of motor, where it came from, what its condition is—to these, we have no answers. But what we do know is that this single barrel carbureted inline-six motor can be yours for only $100.
Because sometimes you just need a "motor."