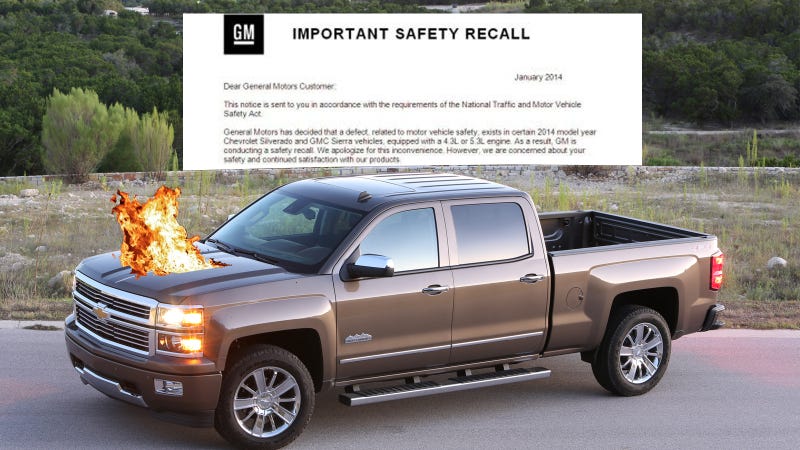 Truck Yeah
The trucks are good!
Houston resident Allen Paul's 2014 Chevrolet Silverado erupted in flames just thirty minutes after he received GM's recall notice related to their full-size pickups catching fire. The truck was a Christmas present to himself.
As he told The Chron, all the dash warning lights lit up as he was driving Tuesday evening of last week, giving him the wise idea to stop his truck. At that point, Paul took notice of what he described as a "fireball from the hood." He evacuated from the vehicle and reported that the entire front of the truck was ablaze "within 30 seconds."
Who says Check Engine lights can't save lives?
General Motors has issued some 370,000 recall letters for MY 2014 Silverado and Sierras over a "software malfunction" that lets the engine get way too hot at idle. So far they're maintaining that only the 4.3 and 5.3 gasoline engines are affected, no fires have been reported in the 6.2s.
No word yet on what GM will do for the poor bastard, but GM spokesman Alan Adler told the Chron; "We're doing everything we can to put the customer first."
Hat tip to 'You're Killing Me Smalls!'
Image: General Motors, AndersLindgren/Flickr