The Ford F-150, Chevy Silverado 1500, Ram 1500 and Toyota Tundra are some of the most popular vehicles in America because nothing says "freedom" like a big empty cargo box. These trucks all look tough as knights, but how well do they really hold up in a crash?

Last year the Insurance Institute for Highway Safety (IIHS) discovered a discrepancy between the crashworthiness of the 2015 Ford F-150 SuperCab (extended cab) and SuperCrew (full four-door). The larger truck had an extra safety-bolstering bit and prevailed better in a wreck than the smaller one.
After that came to light the IIHS decided to put the entire segment under a microscope. Both the extended cab and four-door variants of Ford, Chevy, Ram and Toyota's half-ton trucks underwent a battery of tests including side-impact and the dreaded "small-overlap" test.
G/O Media may get a commission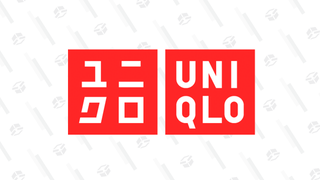 Year-round basics
Uniqlo Summer Sale
The small-overlap is exactly what it sounds like; it tests what happens when the vehicle hits something square on the headlight like in the animation above. This is the kind of crash that might occur if you drifted into oncoming traffic on a two-lane road or snoozed off into a really strong signpost.

It's particularly hard for vehicles to do well in this test because there's very little structural material between the driver and whatever the car (or truck) has plowed into.
After wrecking the Ford, Chevy (and identical GMC), Ram and Toyota half-tons the IIHS concluded that the new aluminum-bodied Ford F-150 has superior crash protection in the segment, while the Ram 1500 has the worst.

Every truck besides the F-150 ended up with major metal running into the driver's footwell. "Drivers in these pickups would need help freeing their legs from the wreckage following a small overlap crash," IIHS Vehicle Research Center VP Raul Arbelaez said in a press release. "We encourage manufacturers to redesign their pickups to resist intrusion in the lower occupant compartment to safeguard people from serious leg and foot injuries that might require months of rehabilitation."
As for rollover survival, the "F-150, both Silverados and Tundra Double Cab" were considered "good" while "the Tundra CrewMax is rated acceptable, and both of the Ram 1500s are rated marginal."
The Institute summarized their findings in this breakdown video, but scroll a little further down and you can see each truck's individual performance.
These are all the IIHS crash videos I could find of this year's crop of half-tons, but watch the IIHS YouTube channel for updates if you don't see an angle you're looking for.
Ford F-150
Extended cab small overlap:
Extended cab moderate overlap:
Both cabs, 2015 report:
Chevrolet Silverado 1500
Extended cab moderate overlap:
Extended cab small overlap:
Crew cab small overlap:
Extended cab side hit:
Crew cab side hit:
Ram 1500
Extended cab moderate overlap:
Crew cab small overlap:
Extended cab small overlap:
Extended cab side hit:
Crew cab side hit:
Toyota Tundra
Crew cab moderate overlap:
Crew cab side hit:
Extended cab small overlap:
Crew cab small overlap:
The IIHS is planning on testing the redesigned Nissan Titan and Honda Ridgeline in the near future.
Stay safe out there, folks! But if you can't, it sounds like you might want to be in a Ford F-150. Even if it might be a little tricky to repair after it's wrecked.