Big redesign, big stats, big money. You already know this about the 2015 Ford F-150 so we'll cut straight to beating the crap out of Ford's finest work; a $60,470 EcoBoost Platinum SuperCrew. We found out what consumers actually get out of Ford's mega redesign.
The new F-150 brochure reads like a damn yearbook SUPERLATIVES page, and from where I'm standing it looks like the company's priority is top-end luxury trucks. Of course they'll call me as soon as they read that and say "don't forget these are luxury trucks that also deliver bestbestbest!"
Don't worry, we're getting to that.
G/O Media may get a commission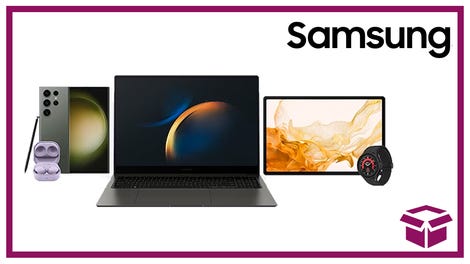 24 hour deals
Discover Samsung - Daily Deal
On performance, both EcoBoost F-150s really are standouts. The mighty 3.5-liter V6 comes through town with the force of a ten-ton pendulum on a skyscraper-sized grandfather clock. Even the new 2.7-liter is surprisingly ambitious under open throttle.
Stepping up to the 3.5 turbo (best) engine isn't terribly expensive; a $2,295 option from the base XL-trim truck and cheaper as you move up in models. It's down to just $400 over the V8 in the Platinum. But zooming to the speed limit or towing your project truck around on the whooshing wind of EcoBoost, you're gonna see fuel economy plummet to Ram Power Wagon territory*, a truck in roughly the same weight class as an aircraft carrier.
*Power Wagon hypermiling, at least.
"What about the aluminum," you ask? "Does you feel 700 pounds sleeker or what?"
Acceleration and braking feel great in an empty 2015 F-150 EcoBoost. You won't forget you're driving a full-sized truck, but there aren't the constant reminders you're used to in most trucks in this class. I won't insult your intelligence by using the word "nimble" but is undoubtedly smooth.
Anyway, the main reason this truck is made of aluminum isn't fuel economy or 0 to 60 times, it's so that Ford can certify higher carrying capacities. And it worked; the weakest 2015 F-150 is payload-rated (capacity for weight in the bed) to 1,600 pounds and a Heavy Duty Payload Package plus 18" rims takes the max all the way up to 3,300 pounds. That absurd figure can only be achieved in a rear-drive single-cab long-box V8 weighing just 4,550 pounds itself, which is almost ant-like strength.
Exterior
Truckly. Manish. To me the new F-150 looks like an old F-250 with just the right accents in all the right places, in a " hey she took her glasses off now she's hot!" kinda way. But it's instantly recognizable as a Ford truck and to most fans that's all that really matters.
Interior
The Platinum trim is swathed in soft leather and pretty lights, which is really let down by an icky plasticy steering wheel that feels like it was pulled off one of those playground pirate ships. If I was dropping sixty grand on a new truck I'd be on my way to a GMC dealer as soon as I could get my hands off the F-150's helm.
Materials in general are all good, but lack the richness and refinement I've noticed in the comparably-priced luxotrucks from GM and Ram. Those trucks have a cohesion of design that makes them feel like they were designed as luxury vehicles from the beginning. And more importantly, have beautifully crafted and girthy steering wheels that are at once welcomingly soft yet weighty enough to warrant respect.
Ford's new panoramic sunroof scores major points for innovation and interior excellence; you can never have too much natural light in a cockpit. But the top-spec F-150 I drove felt more like a utility vehicle with really nice interior panels than a gentleman's carriage, and maybe you prefer that.
Otherwise the Ford's interior is ergonomically excellent with abundant storage slots, a massive center console, plenty of power outlets, and the most comfortable rear seat I've ever experienced in a pickup. That rear seat is still the best even when it's folded away, revealing a completely flat-floored interior cargo space big enough for your kids to set up a playhouse in.
Toys And Technology
The new F-150 is bristling with gadgets. Some great, some gimmicky... but you know you're gonna spend more time playing with these than hitting your tow-max.
Ford's been doing the best cool, if frivolous, toys in their consoles for awhile now. The tilt-and-pitch "off-road" screen is a lot of fun and so is the power-allocation display. You can't do much with that information, but it makes me smile and perplexed that other automakers don't bother with such simple features that make every drive feel like an adventure.
More cameras than a high-security prison provide a top-down 360º view for technical maneuvering, that can switch to a front-and-down perspective to help see over the truck's massive hood on steep off-road climbs.
Blind-spot warnings you've seen before (highly valuable in a large truck), the massaging seat option makes you feel like Sly Stallone in the Demolition Man sex scene (make it stop), and as I mentioned earlier the panoramic sunroof could be the the best $1,300 box you can tick at the Ford store.
Before you laugh off "glass roof in a truck" let me tell you, bathing an automotive interior in natural light makes it a much more pleasant place to be, or spend your workday as somebody with a truck like this presumably might.
LED worklights mounted all over the place are useful, and why this isn't a more common aftermarket upgrade? You could wire a set up easily and we truck buyers are supposed to be handyfolk, ain't we?
Speaking of truck-work, you might be thinking this is one hell of a loadout for a utility vehicle. Don't worry, you can't have any of those gadgets on the worker XL and XLT trims.
To configure an F-150 online with the blind-spot sensors you're going to have to start with the $38,685 Lariat and order the $1,500 501A equipment kit.
To get 360º cameras you're stepping up to at least a a $48,500 King Ranch, immediately adding the 601A Equipment Group for another $3,700, and at that point you'd be crazy not to go for the camera rig and lane-keeping assist bundle for another $900.
Performance
You can pull up stats if you want, but I'll promise you the 3.5 EcoBoost feels faster than anything else in trucks this size. It's a downright screamer, and the baby-brother 2.7 EcoBoost only feels a few puffs of turbo lag behind.
I haven't driven the 5.0 V8, but we've heard on good authority that it only exists to keep fanboys from freaking out over too many changes with this model year. I bet it's gone with the next redesign, or perhaps even as soon as the second coming of the Raptor.
As for the new base naturally-aspirated 3.5 V6... it still claims 25 MPG and a towing max of 7,600 pounds (not at the same time obviously). Frankly, I have a feeling this is a better buy than the boosted engine for most people. How much of a hurry are you really in, anyway?
If you do go turbo, the brakes paired with it are excellent. The idea of towing 12,000 pounds makes me a little nervous in any "half-ton" truck but at least the stoppers on this thing inspire confidence.
Transmission and Transfer Case
Ford's six-speed still feels smooth and doesn't get lazy about shift points on you. The little "thumb-click" manual downshift isn't as satisfying as a "tiptronic-style" slot but what do you care, you're never gonna fuck around with that stupid function anyway.
Ford's already said the next Raptor will be a ten-speed, so I've got a feeling a transmission update is in the pipeline for the regular F-150 as well. Maybe as an option at first.
Ride and Handling
I won't waste your time: the 2015 Ford F-150 is smoother and softer than a comparably set up GMC Sierra or Chevy Silverado. Way smoother. Ford's done a better job disguising the fact that you're in a utility vehicle when cruising over potholes and around corners.
Fuel Economy
We beat the EPA "combined" claim of 23 MPG in a 2WD 2.7 EcoBoost over a test of around 50 mixed miles, but boy did we work our asses of for it. As in, lots of coasting and getting honked at. Driving normally on country roads we couldn't quite make the city claim of 19 MPG.
The 3.5 EcoBoost is either extremely thirsty, or has a tall pedal that's just too damn tempting because my average over 1,045.3 miles (about 65% highway and 95% unladen) was 16.8 MPG... that's just shy of the truck's EPA city rating.
Hauling, Towing, Cargo Management
Ford's making a big deal about their insane 3,300 pound payload max and 12,200 pound towing max. Rightfully so; those numbers are unprecedented and downright batshit.
Just to be clear, carrying 3,300 pounds in a 2015 F-150 requires a Heavy Payload Package ($1,500) which features a 3.73 locking rear axle, 9.75" gearset, upgraded springs, and an extra transmission oil cooler.
To hit the towing max you'll need an $800 heavy towing kit with a 3.55 rear locker, trans cooler, beefy front stabilizer bar, and a heavy duty rear bumper.
The kicker is– both of these extreme figures can only be achieved with regular-cab rear-drive models. That said, most of the larger-cab 4x4 variants can still lug more than 10,000 pounds which is plenty for your U-Haul rental or even a fairly big boat.
The $600 "stowable loading ramps" that looked really cool in press photos are actually floppy slips of steel that brutishly bolt to the inside of the bed. They do feature a nice little lip that hooks into the tailgate for stability, sadly they're anything but elegant. Save yourself $550 and get ramps at the hardware store.
Off-Roading And Boondocks Shenanigans
If you're willing to pay for them, the cameras really are a tremendous help navigating technical areas and getting over scary rises. Since I've already spent a few lines praising the output of the EcoBoost engines it shouldn't surprise you that there's plenty of power for getting through mud and a good set of tires will take you the rest of the way through just about anything.
Don't let that, the "OFF-ROAD" sticker, or fancy tilt-and-pitch screen fool you though, our Platinum-trimmed 2015 F-150 did not take to backcountry bushwhacking with much enthusiasm.
The front bumper hangs impossibly low and ends up plowing bumpy sand. Expensive power sidesteps cling to their vulnerable mounting points in terror as you soak them with mud. From there it just runs right into the same roadblock that plagues every other modern truck; it's too goshdarn gigantic to fit down any trails in the northeast.
As for circle work, there's an art to breaking the back end loose but even with traction control and AdvanceTrac off the truck's computer cuts power before you can get yourself into much trouble.
Value
Build-and-price your own F-150 on Ford's website and you'll be heartbroken at how quickly the price snowballs into a looming debtmonster. The rental-car spec XL trim with three seats and rear-wheel-drive starts at $25,000. That gets you almost 2,000 pounds of payload capacity, but not much in the way of daily-driver amenities. Crank windows, no carpet.
The cheapest 4WD version shoots up to $30,000 and you're basically over $40,000 to get any of the stuff you see in commercials.
This is par for the course in the full-size truck segment, and one of the most confusing things about the American car market. For real though, how can y'all afford so many of these things?
Should you pay $60,000 for a luxury pickup truck? No, you should wait three years and get a used one for the price of today's 4WD base model.
Verdict
Check out an F-150 if– You want to be blown into your seat to the sweet whistle of a ravenous turbocharged engine. You want more knobs and buttons than your neighbor's dumb truck. You want to bask in the glory of a panoramic sunroof. You want amazing in-cab storage. You want room for five large people. You want a suite of amazing safety features. You just freakin' love Fords.
Look elsewhere if– You think "lightweight" translates to "fuel efficient." You're going to do a lot of hardcore off-roading (at least until the Raptor gets here). You want bespoke-level interior opulence. You like heavy steering-feel. You need a cheap truck. You just freakin' hate Fords.
---
Basically the 2015 Ford F-150 is pleasant to drive, highly capable, and on-par with or beyond its competitors on economy which makes it a pretty great pickup truck.
The material it's made of (aluminum. Have you heard?) is unprecedented for a mass market pickup, and while I'd say that translates to an evolutionary rather than revolutionary driving experience, the whole package is solid.
But as far as the first-class decadence you might be chasing in a $60,000 luxury vehicle, the Ford's got the most toys and feels like it's ready to go to work, but it's still not dressed quite as elegantly as its high-end rivals.
---
Andrew P. Collins is Jalopnik's off-road and adventure guy. Shoot him an email or hit him up on Twitter to talk trucks.
2015 Ford F-150 2WD Reg Cab 122.5" XL Specs
Engine type
Regular Unleaded V-6
Transmission/Drive
Automatic w/OD