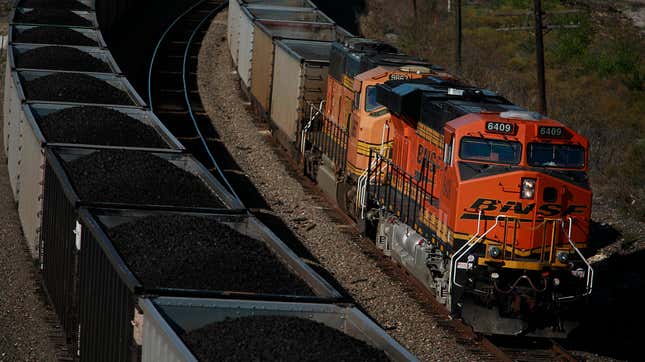 You would think that if you worked as a track inspector for a railroad company, reporting defects would make you good at your job. After all, wouldn't the company want to know where its trains should slow down and where repairs need to be made? Ignoring those problems would be a recipe for train derailments that could cost the company a lot of money and could injure or even kill employees. According to former track inspector Don Sanders, you would be wrong, at least if you work for Burlington Northern Santa Fe.
KSTP-TV reports Sanders had previously sued BNSF back in 2017, claiming he was retaliated against after he reported "too many defects." The jury found in his favor, and BNSF is currently appealing the multi-million-dollar judgment. This isn't the first time BNSF found itself in court, either. After a train derailed back in March, the news channel "...found BNSF had repeatedly been sanctioned or admonished in court for destroying evidence or retaliating against employees."
But now, KSTP-TV has obtained a series of previously unreleased secretly recorded phone calls from the lawsuit. And let's just say they do not make BNSF look good. In one, you can hear an employee ask, "Why can't we just fix the (expletive) defects?" In another from 2015, Sanders' supervisor is clearly upset that he called the Federal Railroad Administration.
"Why in the world would we ever call the FRA about anything? Unless I'm absolutely blatantly telling you to break the rules," the supervisor says. "They know the rule book better than anybody," Sanders responds. "Have I ever called the FRA on you because you told me not to follow the rules like you do all the time? No."
Another former BNSF track inspector, Kevin Gaylor, told KSTP-TV he was working with Sanders on a track inspection trip when they both received a call from their boss criticizing their performance. "We were both called and criticized for putting out too many slow order defects," Gaylor said. "Every track inspector on this system can tell you their experiences about the pressure that's put on."
A slow order is given when a defect is found that is serious enough that trains need to reduce their speed until they pass.
In another one of the calls, Sanders' boss sounds upset about a reported defect potentially putting his job in jeopardy, saying, "All I can say is I need your help right now to keep my ass from getting fired." "I need to just look the other way?" Sanders responds. "No. We just need to have a conversation," his boss replies.
According to court records obtained by KSTP-TV, that supervisor still has his job and was actually given a raise and a near $20,000 bonus. The performance review that led to that raise and bonus specifically referenced the fact that "Don Sanders is no longer working for BNSF" and the reduction in slow orders.