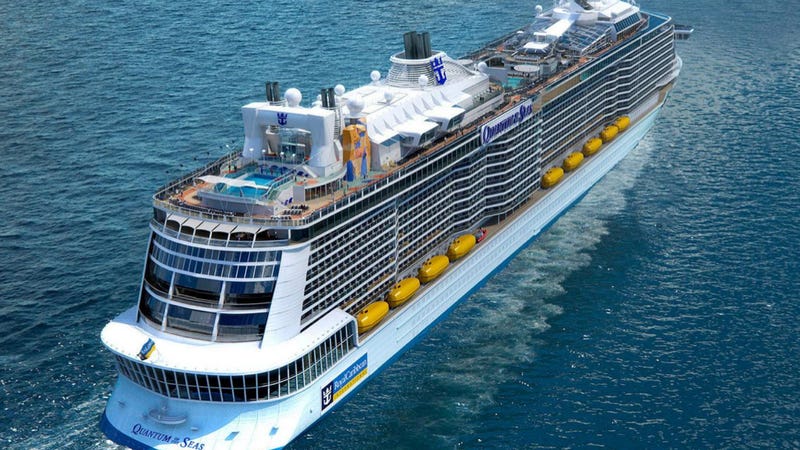 Royal Caribbean's new Quantum-class cruise ship will feature bumper cars, for the first time ever on a cruise ship. That's the important part. For Jalops, anyways.
The rest of the boat is pretty snazzy as well. At 167,800 tons it'll be the second-largest cruise ship in the world, after Royal Caribbean's own Oasis-class, and its name will not have much to do with being quantum-sized at all. Featuring one of those sky-diving simulator doo-hickeys where a big fan blows you up from below, and a big glass bubble mounted on a crane that brings you up and over the side of the ship so you can see the whole thing (seats 14!), it sounds like there's plenty of facilities (which people who like cars tend to appreciate) on board.
It'll also have a roller skating rink, a circus school, a music hall, and cabins specifically designed for "singles."
Just remember, this is a boat. This is not an entire town where fun things happen. A boat.