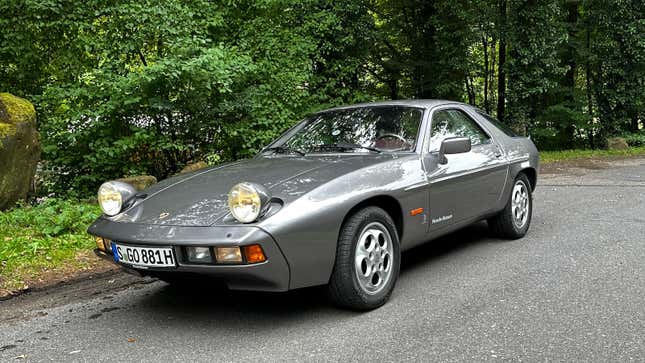 Porsche's 928 is undergoing a bit of a renaissance right now. People are really beginning to appreciate the brand's only V8-powered two-door coupe as something other than a weird branch off of the main Porsche timestream, and that's awesome. While the 928 being envisioned as a replacement for the 911 in the 1980s is completely batshit (thanks, Peter Schutz, for helping the world dodge that bullet), it was always a really neat engineering exercise and, frankly, a really nice car to drive.
Part of this new(ish) 928 craze has people going to great lengths to track down the rare five-speed manual versions and paying big premiums for them. I've driven an automatic 928 (in so-so condition, admittedly) and liked the experience, but I never got the hype for a three-pedal version. Was I missing something?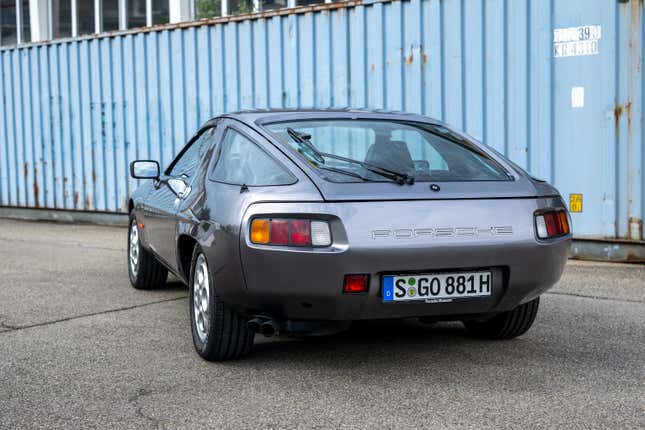 I got the opportunity to find out recently when Porsche North America invited me and several other journalists to drive some cars from their museum collection. Among them was a 1981 928 S 50 Jahre edition, of which Porsche only made 140.

These special cars featured Ferry Porsche's signature embroidered into the headrest and were the only 928 you could get at the time with a partial cloth interior. This particular example also had the much-sought-after five-speed manual transmission, and I had to know whether it was worth all the extra cost and bother to find one.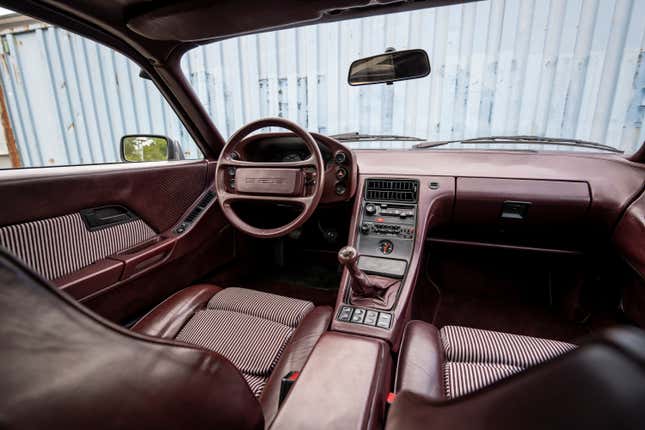 Getting into the 928 feels special still. You open the oddly shaped door and slide into the almost over-stuffed-sofa-soft bucket seat. Adjusting the steering wheel also adjusts the gauge cluster (one of my favorite things about the car), and once you're ready to go, you put the key into the right side (aka wrong side for a Porsche) of the column, twist and go. The 928 S' 4.7-liter fuel-injected V8 — later models got a 5.0-liter with more valves and more power — coughs into life and quickly settles into a quiet but still loping idle.

The interior of this car is very extremely burgundy. Like violently, painfully burgundy. It's amazing. That this car was a clean-sheet design shows, especially after spending time with a G-body 911 earlier that morning. The controls on the 928 are all laid out in a way that is both visually pleasing and mostly ergonomically sensible Especially when compared to the 911, which feels like the buttons were laid out with Homer Simpson's makeup shotgun.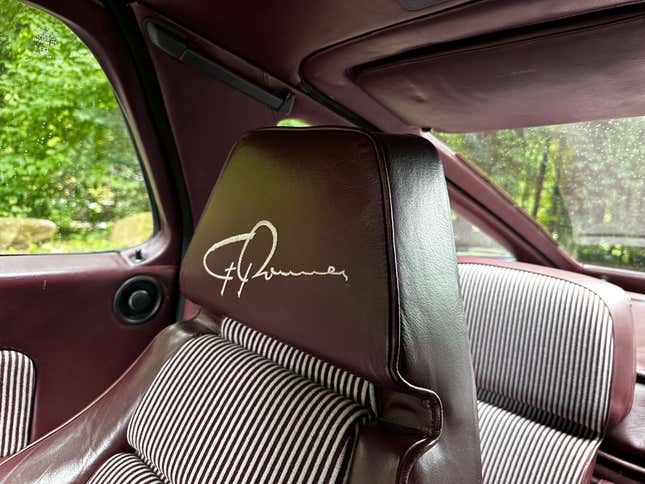 Visibility out of the car is good, thanks to a very open greenhouse, but the impossibly long hood can make it feel sort of strange to drive at first, especially if you've been driving smaller cars all morning, which I had. Still, throwing it into first gear and letting out the not-overly-heavy clutch proved simple enough. How was it when I got onto more open roads?

Well, it's very clear immediately that the 928 isn't a sports car. It would never have been a viable replacement for the 911, and that's as true with the dogleg five-speed as it is with the automatic. The gearbox is fine – weird, with not enough self-centering and longggggg gearing – but not amazing, and using it doesn't really add anything appreciable to the driving experience here. The best things about the 928 are its comfort, its long-leggedness and the sound that lovely overhead cam V8 makes when you've got your right foot buried. It's a grand tourer, and grand touring is about effortlessly covering large stretches of ground at high speed, not about wringing every last iota of speed around a curvy road or race track.
Speaking of that V8 engine, this particular version of it – 4.7 liters – produces around 296 horsepower, which, in the early 80s, was pretty damned impressive, but it doesn't feel like a rocketship, even with a reasonably light (by today's standards) 3,100 lb curb weight. Low-down torque is fine, but the engine really comes alive with revs and breathes beautifully at the top end.
The suspension is pure GT spec, which is, to say, soft but not wallowy. Despite the badge on its nose, it's a car that does an excellent job of focusing on comfort rather than outright sportiness. The body moves around a bit, adding to the sensation of speed, but it rarely feels like it's all over the place, which is good. The 928's steering is a low point for me. It's a hydraulic power setup, but it's not overburdened with feel, and with the front wheels seeming so far away from you, everything seems to happen a bit more slowly than it does with the 911s of the period, but that's not entirely a bad thing in a GT car.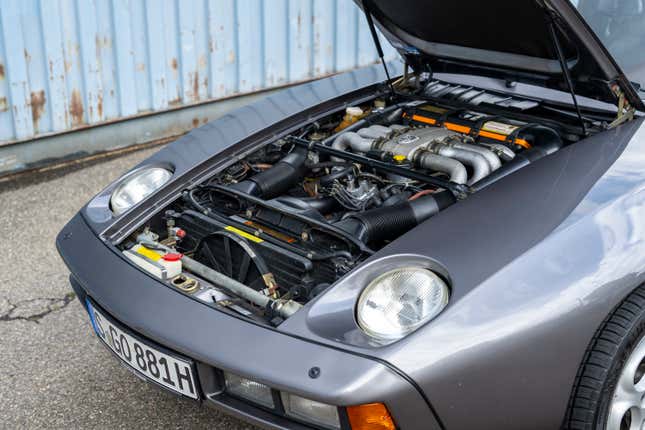 Ultimately, the 928 is and always has been its own thing. Spending time driving a really well-cared-for example makes it clear why the people who love these cars really love these cars. It also confirms my suspicions that the manual transmission is mostly hype and isn't super additive to the experience of driving the 928. If you wanted to go all out and make the 928 a sports car, then maybe it'd be a different story, but if you were going to do that, you could start with a better platform.

Will I ever find myself looking for a 928 to put in my driveway? Nah, but if you're looking for a super well-engineered German GT that gives strong Hasselhoff in a Trans-Am energy, then maybe you should be – just don't sweat that third pedal.