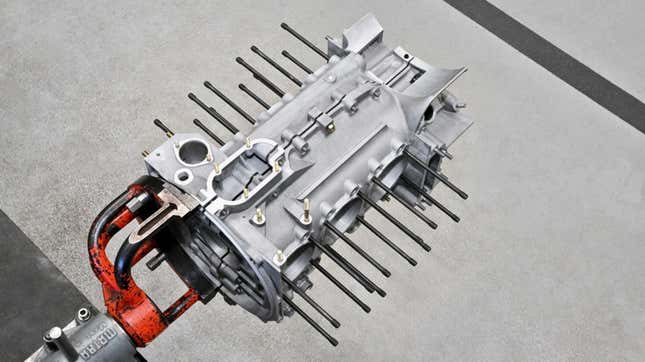 So, a flat engine is built super differently from other inline or v-style engines. Air-cooled flat engines are built even more differently. For example, on air-cooled Porsche 911s, the crankcase is actually two castings bolted together and contain the crankshaft, timing components, oil pump, and other bits. The individual cylinders and heads are bolted to it.
This NYC Garage Takes Vanlife To The Next Level | Jalopnik Visits
In case you missed it:
The problem with some early 911 crankcases is that they were cast from magnesium for a while. You're probably thinking, "But magnesium is super light, right? Why is that a problem?" The issue is with the way that magnesium ages and its inherent brittleness. This leads to engine cases that crack and corrode and become unusable, but because Porsche loves keeping its classics on the road, it announced on Wednesday that it's now making new production magnesium engine cases for 1968-1976 911s.
Yeah, I know it's niche, but if you're the owner of one of these cars with an unusable crankcase, and your previous option was to roll the dice on a sketchy repair (magnesium doesn't weld especially well) or find a used engine case, these new parts could be a huge deal. This is especially true when considering the cost of an air-cooled 911 engine rebuild which can easily climb to nearly $20,000 on an engine where you're not replacing non-wear items.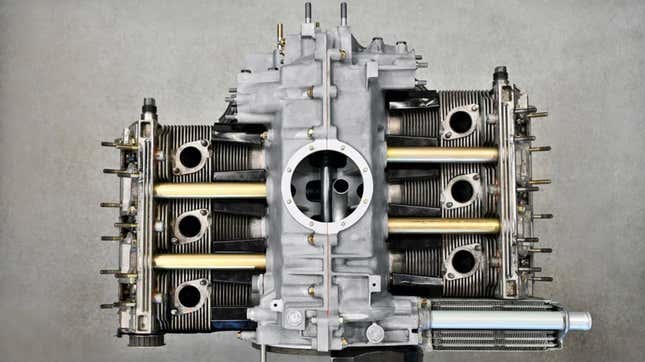 Porsche started the production process by sand casting blanks for the cases and then CNC machining them to hyper-exact tolerances well outside what was possible in the mid-1960s. That part is all pretty basic modern component production; the really hard part was getting the diagrams and drawings for the original parts to be able to reproduce them accurately.

Porsche claims much of the original documentation was in unreadable condition, so it used a combination of old documents, interviews with current and former staff and the work already done on the aluminum reproduction engine cases done for later cars, the measurements for which were partly taken from Porsche's legendary 962C Le Mans prototypes.
We reached out to Porsche for pricing and availability but didn't hear back in time for publication.