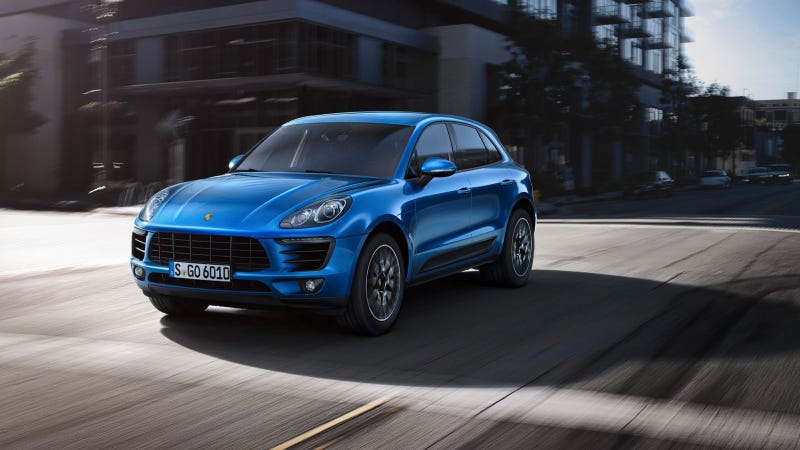 Even though the 911 is the iconic Porsche and has always been equipped with a flat-six, loads of Porsches over the years have been equipped with just four-cylinders. After a 20-year hiatus, though, the four-cylinder Porsche is back – in the form of their LMP1 car and the little Macan.
Various outlets are reporting the Macan will get some four-cylinder engines next year after it launches with an all-V6 lineup. Exactly where the four-pots are coming from is a good question, but it looks like the Macan will continue in the 924's tradition and borrow from the Volkswagen/Audi engine lineups.
Citing Porsche engineers, What Car? and Autocar think the GTD's 2.0-liter 181-horsepower turbodiesel is bound for the Macan, and another 2.0-liter turbo four from a fast Golf/S3 is also going to the Macan, good for as much as 280 horses. That's a sizable drop from the 335 horsepower on tap in the slowest V6 Macan.
There's no word on whether the four-cylinder Macans are bound for global markets like the U.S. But considering we're getting the S3, fast Golfs and the GTD, don't be surprised if one ends up at a Porsche dealership near you.
Photo: Porsche