The Peugeot 908's win last weekend at the 24 Hours of Le Mans was not Peugeot's first: they won back-to-back titles in 1992 and 1993 with this — the gorgeous 905.
The 905 arrived on the scene at the tail end of the 250 MPH turbocharged Group C era, when Peugeot's motorsports division—led by Jean Todt, who would later captain Ferrari's dominant Schumacher years—entered the fray. That cross between an athletic shoe and a slightly evil spaceship you see up there was the first version of the car.
Not only were the looks futuristic, the 905's Formula One-derived 3.5-liter V10 was naturally aspirated, unlike its contemporary turbos, which were by then choked with restrictions. The 905 was quick but laden with teething bugs. Both cars entered in the 1991 race at Le Mans retired with mechanical errors.
G/O Media may get a commission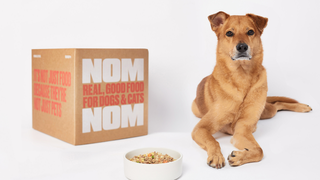 Unlike with the 908, Peugeot didn't need three years to arrive at the top. The 905's came in first and third at next year's race, beating a swarm of Toyotas and Porsches. Gone, though, were the wicked triangular headlights for the droopy units you see on the successful version.
The cars would retain the title in 1993 with a proper GT40-style 1-2-3 finish. Peugeot then left sportscar racing to become an engine supplier in F1.
Still, those headlights on the original 1990 version! What an absolutely gorgeous design. I wonder why it's never come back on road Peugeots.
Photo Credit: Wikipedia, MARCEL MOCHET/AFP/Getty Images, SEBASTIEN BOZON/AFP/Getty Images